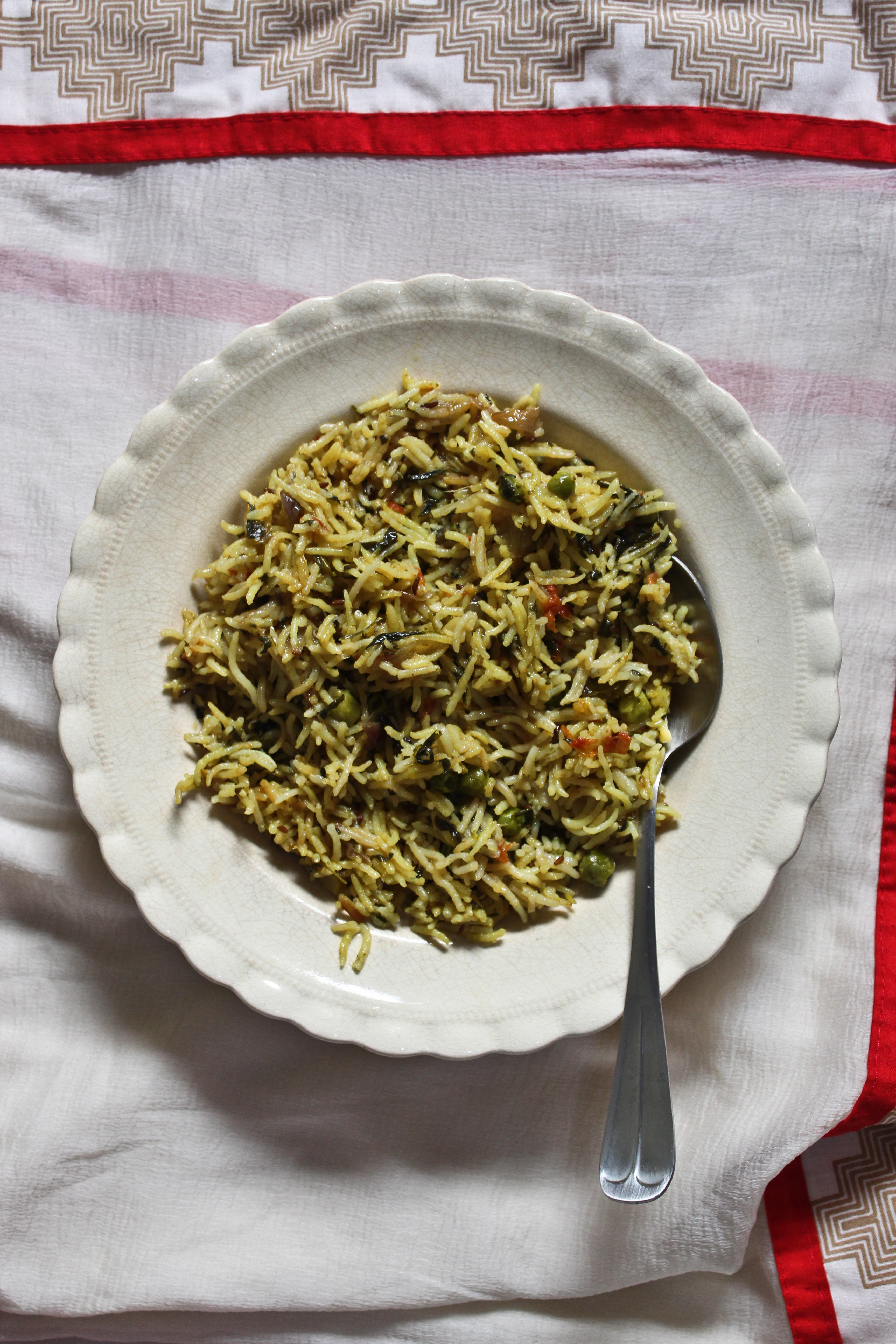 Pulav is generally a go to recipe if I have minimal time and energy left to make elaborate meals for lunch. Pulav is sorted as a comfort meal for me and I can generally thulp on this on pot meal thrice a day with less regrets. Pulavs and flavoured rice recipes are my preferred choices if I'm given any opportunity to be the chooser. These recipes are for keeps because you can make Pulav when you have less time to spare.
Most of my recipes are just tweaked from one another and if you look carefully you'll even notice there are barely any major modifications here and there. Even in the recipes that call for baking, you'll discover similarities between two different recipes with changes in volumes and easily noticeable replacements.
The recipes that I put up on this blog are trusted ones since its been tried and tasted by everyone back at home. Most important of all, the toddler is the best taste tester for my recipes. I suggest good quality basmati rice for all my pulav recipes as it gives out that beautiful aroma to the platter.
Methi Pulav is one such recipe which is apparently tweaked from the most loved vegetable pulav recipe formulated by my neighbour during my stint in Shimoga. I've replaced the vegetables in the said recipe with methi leaves, skipped the kasuri methi and added tomatoes instead of lemon juice.
You can also make mint and coriander pulav with the same set of ingredients minus the methi leaves, or you can even make peas pulav. Anything that marks your fancies, can be tried using this basic ingredient recipe. Make sure you use fresh and tender vegetables or greens when making pulav else you'll end up with not so appreciable flavours.
Speaking of Shimoga, I do have a few moments of bliss to share with you when I'd been to this exquisite location, Sakrebyle, the Elephant camp in Shimoga, in December 2018. These were some pictures when the caretakers had to scrub and bathe the elephants of the camp.
Methi Pulav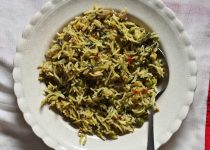 This pulav is a corollary to my basic pulav recipe posted two years ago. The basic recipe can be tweaked in any way you prefer.
Prep Time: 20 minutes
Cook time: 20 minutes
Yield: 5-6 servings
Ingredients:
Instructions:
Step 1: Wash and Soak the basmathi rice for 15 minutes. Drain and keep aside.
Step 2: In a mixie jar grind Coriander Leaves, Chillies, Cloves, Cardamom, Cinnamon, Ginger and Garlic. Add a few tablespoons of water to get a smooth paste.
Step 3: In a pressure cooker add oil. Once the oil heats up add the Shahi Jeera, cloves, Cinnamon, Bay leaves and onions.
Step 4: Toast all the ingredients. Let the Onions turn Golden brown. Add the chopped tomatoes. Cook till the tomatoes are cooked. Add the Chopped methi leaves and green peas. Toss everything well.
Step 5: Add the ground masala paste and cook the mixture till the oil leaves the sides of the pan.
Step 6: Add the drained rice. Mix well.
Step 7: Add water and salt.
Step 8: Cover the lid of the pressure cooker and cook on a medium heat for two whistles.
Step 9: Once the cooker releases pressure, open the lid and fluff the rice with a fork. Mix the contents gently. Pulav is ready for serving.