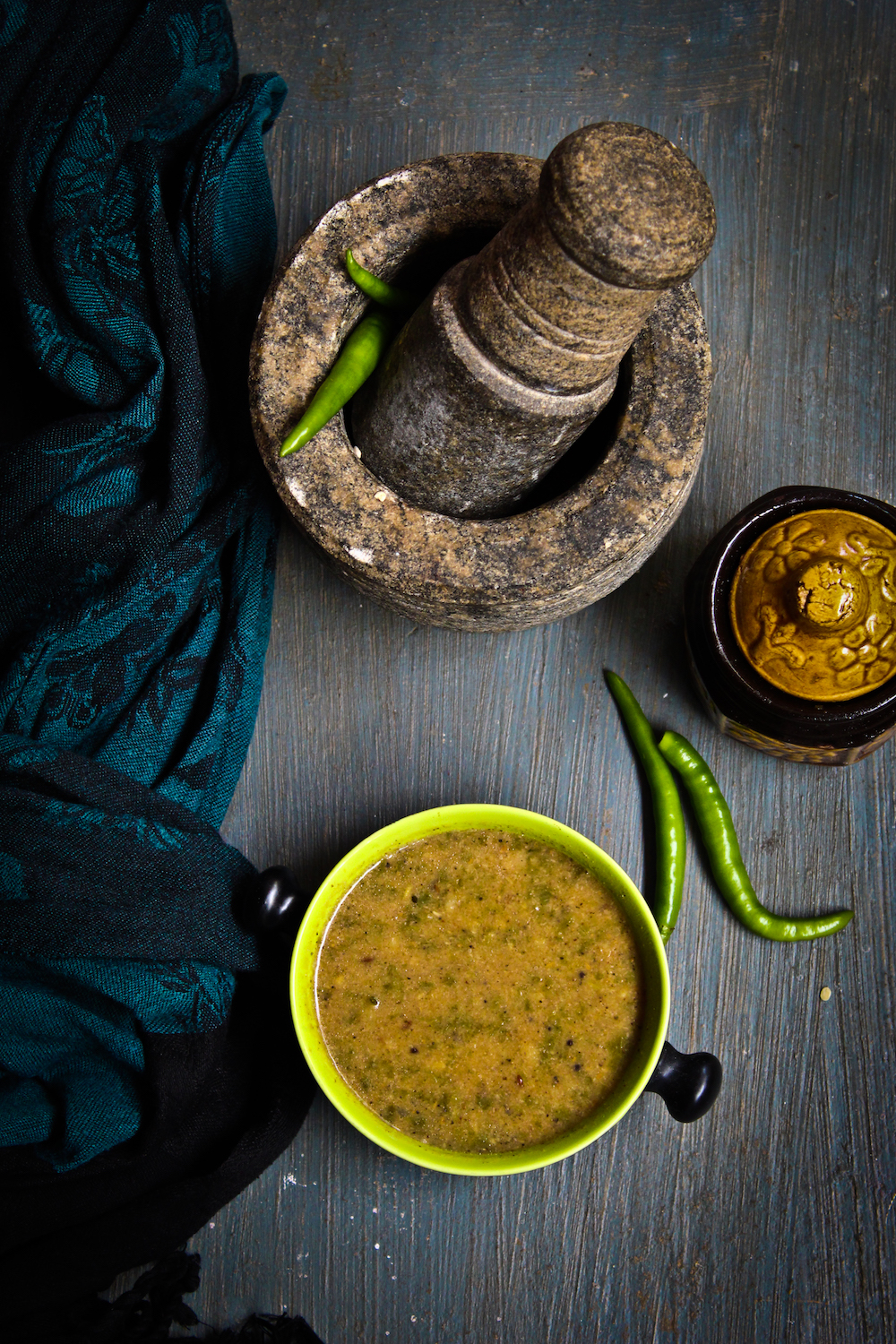 Of late, my schedules have taken a different turn with extended priorities and choices. My dear subscribers haven't heard from me since a very long time, scilicet, ever since my son turned three last October. My ad-hoc (read in a positive course) and slow lifestyle sometimes takes a plunge and the greens in the garden suffer in all senses. I cropped off some of the produce in the meager garden space we have, freshly making seedlings from scratch and now waiting for these seedlings to mature.
Palak greens or the spinach leaves were the last harvested crops of last year. Homegrown spinach leaves are lustrous and crisp in texture. The crunch of these leaves add the ancillary tone to salads. Only the ones who love binging on raw vegetables will read between my lines.
Koot/Kootu (A simple coconut-dal based curry with cumin, urad dal and chillies/pepper) is a common household recipe in every South Indian kitchen. Traversing back, during my Dakshin Kannada stint, my mother would make kootu with ridge gourds or spinach which I originally disliked . Kootu goes well alongside chapathis more than rice. If at all it is being served with rice, a good pickle does the grind.
This kootu recipe is from my mother's repertoire, a recipe which I had written down in an old sketch book eons ago. Surprisingly, though I'm not a hoarder, I still have more of these old reminiscences somewhere in some nook of my stationery piles. I even have her recipe of uppu huli dosa which I still haven't tried making myself.
Without letting more words of my thought process flow here, I'll take you to recipe card of this simple satvik curry.
Palak Kootu (Spinach curry)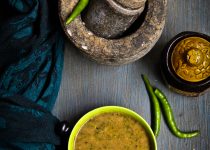 Note that you can replace the whole peppercorns with three green chillies which also gives a good flavour to the curry. This goes well along Chapathis and Rice.
Prep Time: 25 minutes
Cook time: 20 minutes
Yield: 4-5
Ingredients:
Instructions:
Step 1: Wash and Chop the Palak Leaves and keep aside.
Step 2: In a pressure cooker add the moong dal and 3/4 cup of water. Pressure cook the moong dal till the dal just turns soft. (2 - 3 whistles)
Step 3: In a wok (kadai), add 3 tbsp of coconut oil and roast the urad dal, peppercorns and cumin till you get an aroma. (You can also add a couple of curry leaves during this stage.)
Step 4: Turn off the heat and roast the dry coconut in the heat of the wok. Let the mixture cool.
Step 5: In a blender, add the roasted mixture and tamarind. Grind to a fine paste.
Step 6: In a deep bottom vessel or the same pressure cooker, add the chopped palak leaves and the remaining water (add according to the desired consistency), turmeric and salt. Let the whole mixture come to a boil. (Alternatively you can cook the palak leaves separately and add it to the cooked moong dal.)
Step 7: Once the palak leaves have cooked, add the ground paste, jaggery and stir well. Let the mixture come to boil. Check if the flavours have blended well. Adjust accordingly.
Step 8: For the tempering, in a wok, add the coconut oil and mustard seeds. Once the seeds splutter, add the cumin, curry leaves and asafoetida. Add this tempering to the Kootu and mix well. Serve with chapathis or rice.