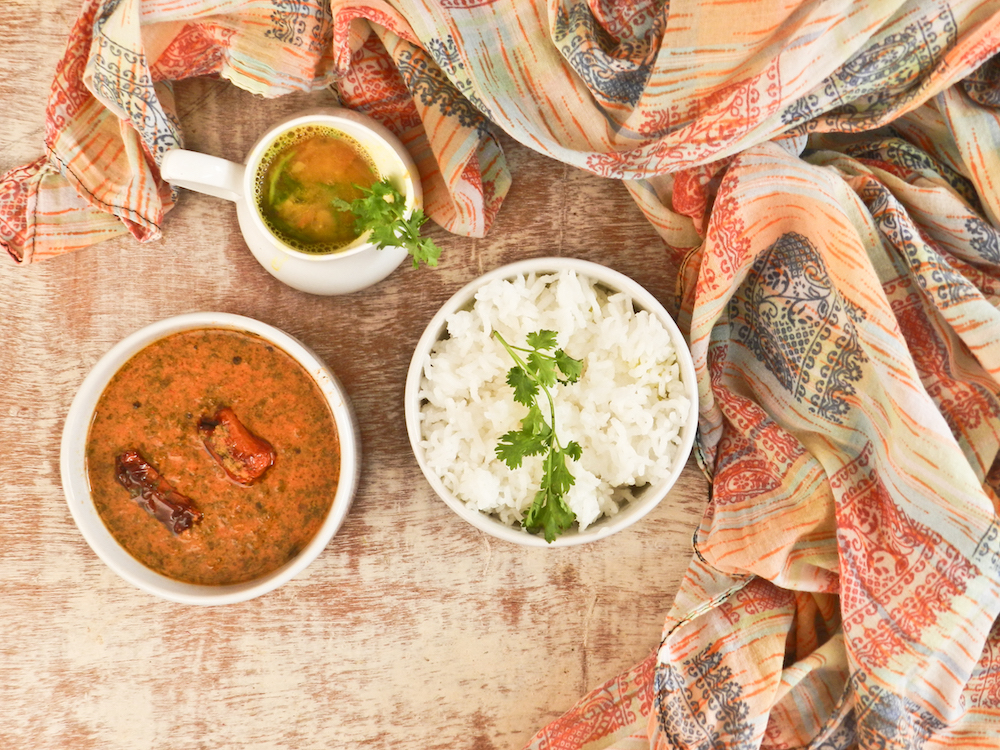 Red Amaranth was never a favourite when I was a growing kid. I used to only savour the red amaranth saasmi, that my mother would prepare alongside kattu saaru and rice. Back in Udupi, red amaranth is a thickly grown crop and easily available in markets. Today, its one of the most sort for leafy vegetable whenever I travel or spot any interesting vegetable shop. Organic markets in Mandya have well grown crops of greens, herbs and leafy greens.
In today's busy and fast paced lifestyle, it is quite a task to put in fresh vegetables or leafy greens into our cooking and whip up healthy meals. We must be thankful to recipes like these, coming from our elders, because these recipes are fast to cook, fresh, versatile and simple too. If you are a working professional, you can pack this in your lunchbox alongside rotis or chapatis, with some plain rice.
This was being regularly cooked by my mother during my younger days, and I would relish only this version of red amarath as opposed to another curry she would make using toor dal! Whenever I get my hands on these leafy beauties in Mandya, this recipe is always on the cards. Not to forget, the kattu saaru or the lemon rasam feels and tastes excellent with saasmi.
Red amaranth is an excellent source of iron and boosts the haemoglobin levels when consumed. This leafy vegetable has relatively more calcium than any other counterpart. Not to forget, since amaranth has excellent antioxidant properties, it is a boon for the skin and hair too.
Coconut is the only ingredient that is used to add gravy like properties to this curry and I am sure coconut needs no introduction when it comes to Udupi cooking. Do hop to the recipe card for more about the recipe and the ingredients that go into it.
Padipe Saasmi (Red Amaranth Curry with Coconut)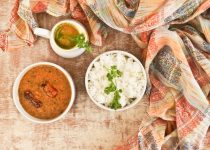 You can serve this alongside rice, chapathis or pooris too. When served with rice, it would be wonderful to even have dal or lemon rasam in combination.
Prep Time: 15 minutes
Cook time: 20 minutes
Yield: 4-5 servings
Ingredients:
Instructions:
Step 1: Chop the Amaranth leaves.
Step 2: Cook the leaves in a cup of water on a low heat.
Step 3: When the leaves are blanching, grind the masala to a fine paste with 1/2 cup of warm water.
Step 5: Add this ground masala to the cooked red amaranthus. Add salt, jaggery and mix well. Let it come to a rolling boil.
Step 6: Prepare the tempering by heating coconut oil. Once the oil heats add mustard seeds and let it pop. Once done turn off the heat and add the curry leaves. Add this tempering to the curry and serve hot.