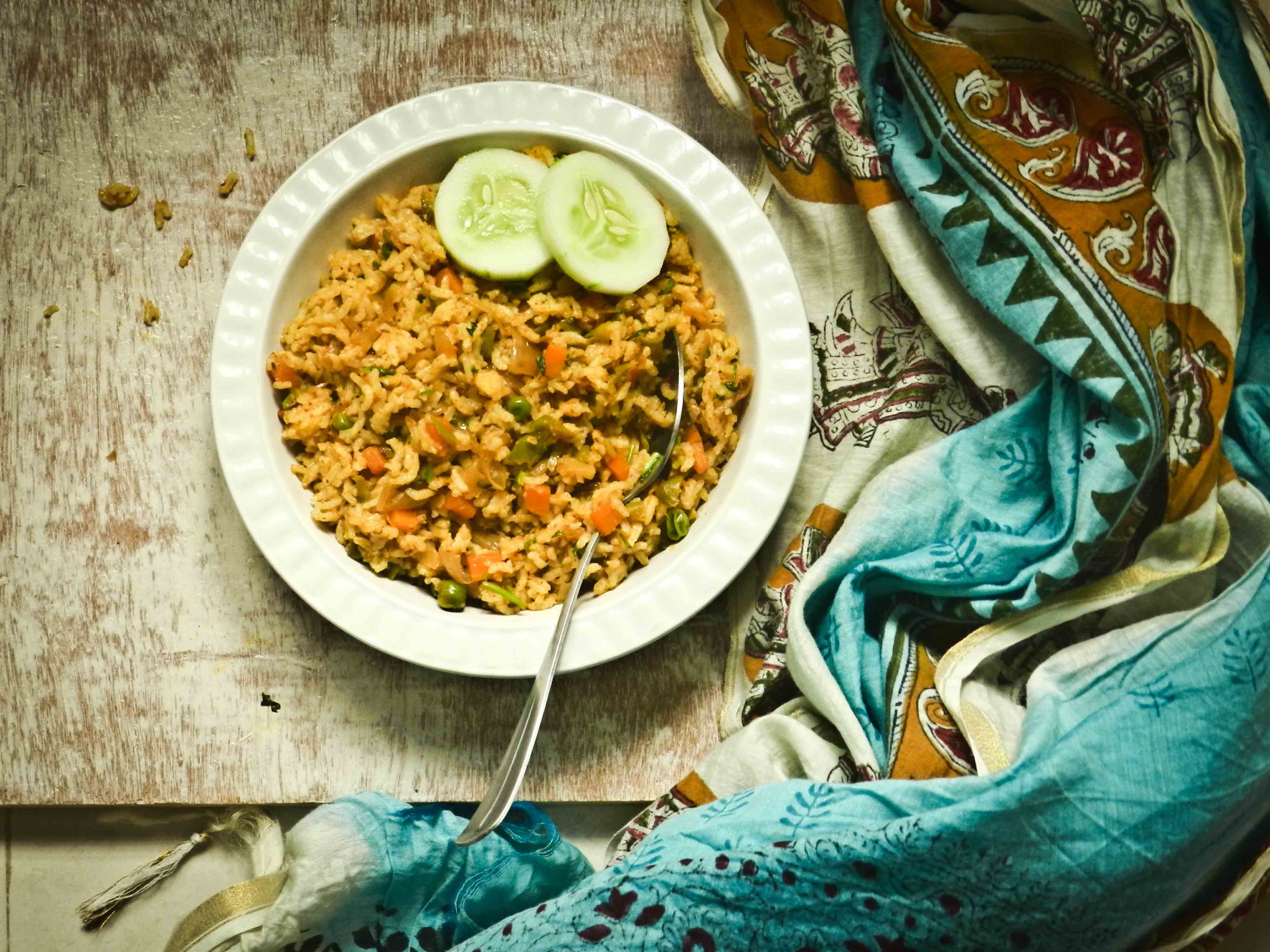 When I sift through the memoirs of my stint in Mangalore, I remember savouring Pav Bhaji in a very popular Brahmin restaurant my father would occasionally take us to. Pav Bhaji is a hugely popular snack among the Indians, and is a commonly sought after evening bite, in the street food grade.
The monsoon rains would bring those humongous food cravings and those were the days when I would blindly binge on whatever I loved. I would even gulp down oodles of moon dal payasam, literally from a bowl never even to put flesh on! :)
Street food is an opted out thing in my life right now. Yes, there are a few cheat days, when I sometimes binge on the delicacies of the popular Bangarpet chat centres. One can find very few scenes of deep fried delights or carbs on my platter, all due to the ageing consciousness we all women go through in our thirties :)
There are quite a few cheat recipes we all home cooks have in our kitty that come to out rescue when winding up lunch scenes is sometimes a huge bewilderment. Tawa Pulav is solely, rice mixed with the bhaaji of Pav Bhaaji. If you visit any local, popular, street food corner, you'll see the hawker making the Tawa Pulav on a flat Tawa (Griddle), from the spicy Bhaji and lots of butter.
This recipe is for making Tawa Pulav from scratch. One can add as many vegetables of his/her choice, or, you can even make this from paneer and mushrooms. But never try to skimp on the butter for this recipe. :)
Tawa Pulav
You can add American Corn, Baby Corn, Cauliflower, Potatoes, Paneer and Mushrooms. This can be served with cucumber raita and onion raitha.
Prep Time: 15 minutes
Cook time: 20 minutes
Yield: 4 servings
Ingredients:
Instructions:
Step 1: Chop and pressure cook the beans, carrots, peas and capsicum. Keep it aside.
Step 2: Pressure cook the rice with 1.5 cups of water. Let the rice be grainy and not too soft. Keep it aside.
Step 3: In a mortar and pestle crush the ginger and garlic.
Step 4: In a wok, add oil. Once it heats, add the ginger and garlic paste. Fry these for two minutes.
Step 5: Next add the onions and saute it for 10 minutes till it browns.
Step 6: Next add the tomatoes and salt, and fry it for ten minutes. Let the mixture turn mushy.
Step 7: Next, add in the vegetables, butter and combine everything well. Add in the red chilli powder, garam masala and pav bhaaji masala. Mix well.
Step 9: Next add in the coriander leaves and rice. Combine gently.
Step 10: Serve hot with raita.