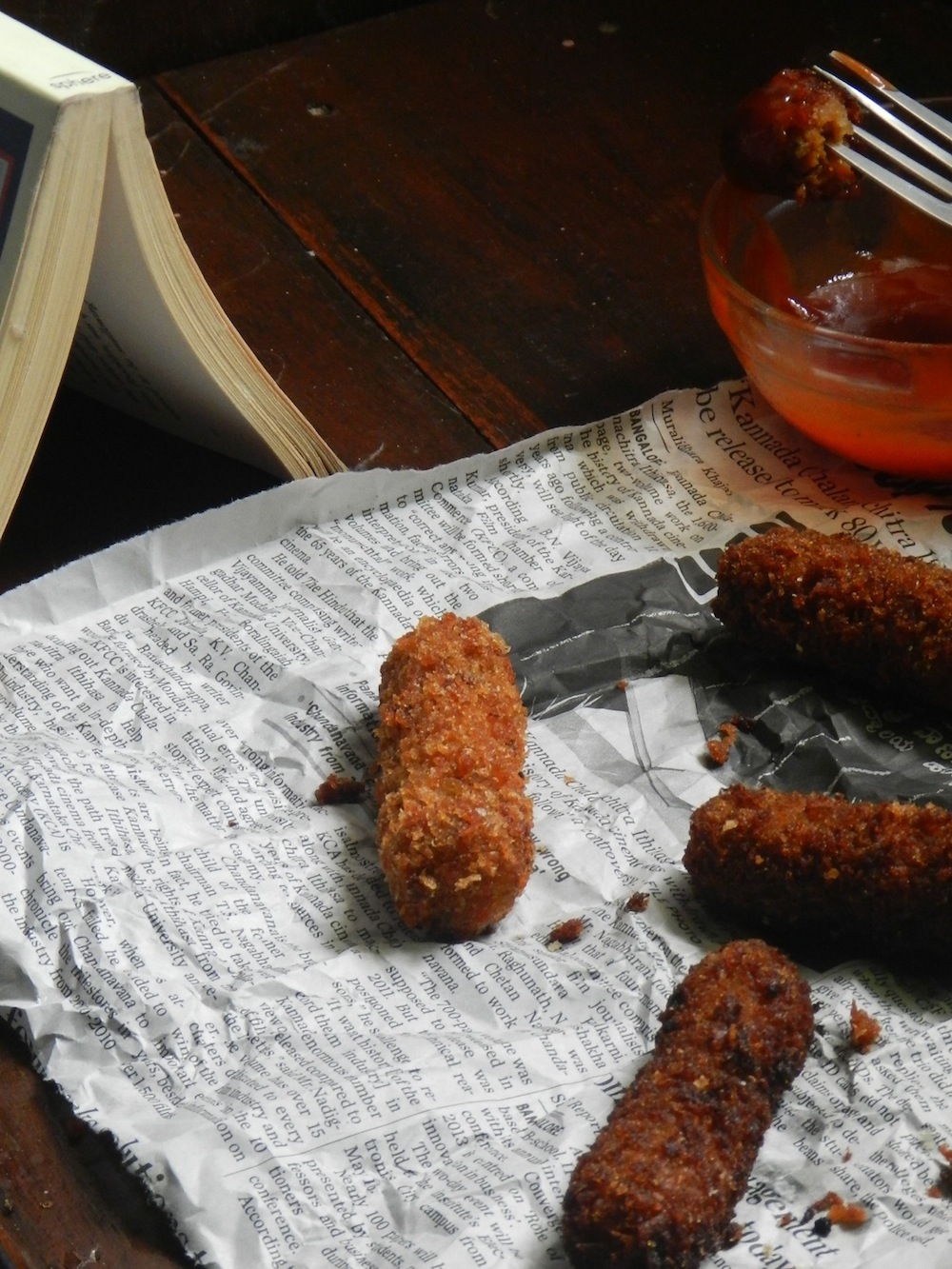 I find it hard to convince myself that it has been a year since I picked up my very first camera. I will always be grateful to him for urging me to actually step into the field and not just dream. I clicked several pictures of food, went places, tried different recipes for "Food For Joy" and enjoyed each and every moment of blogging not knowing what is in store for me.
It has been an obviously fruitful journey and honestly speaking, it is only because of you my dear readers. It is not a blog if it doesn't involve audience. You all have made most of the things possible for me. I can't thank you enough for being a part of my virtual kitchen and walking hand in hand with me through my stories and recipes. I appreciate your thoughts, feedback and comments. Interacting with readers is an integral part of a blog and you have really helped me learn so much. Thank you :)
The travel bug bites us every time and there is always an opportunity for us to just sprint away to a beautiful location. After visiting Kundadri and the temple, we settled at Udupi at my father's place for three days where I cooked, relaxed, feasted my eyes watching the heavy downpours, roamed around the streets of Udupi and the temple square. The three days went by quickly, as expected.
We packed up again on a Sunday to move back to Shimoga. The thought of travelling on that day was alarming. Rains were being too generous and refused to calm down. On the flip side it was a nice journey. As I always love travelling through the swirling Western Ghats (Agumbe) admiring nature's extraordinary glamor.
The day we left to Shimoga we visited Mandagadde which is a bird sanctuary close to Shimoga, an island on the Tungabhadra river. You'll find this place on the way in between Shimoga and Udupi. Three breeds of birds viz. Snake Bird, Egret and the Little Cormonant flock here. These can be seen only between the months of May and October.
Every year carries the same story. This place is flooded with rainwater making a tough task for the birds to tackle. The roads were just cleared from the heavy floods when we had just made our travel plans. The water level of Tungabhadra climbs the roads every year making this roadway a no-entry zone for a few days.
Amidst the many obstacles, travellers stop by this place and move on to the banks of the river to do some bird watching. Mine being just a point and shoot camera, I could barely get clear pictures of birds that were far far away and they looked like tiny white dots. I did attempt to capture a few of them though.
One can just relax, spend some quiet time, introspecting and breathing fresh air. After all the admiration and bird watching we realized it was too cold and our noses were freezing. We spotted a very small canteen and by the look of it, we felt it was a homely one. The owner of the canteen cooks and serves too. It was warm and cosy and the owner made some very good tea for us.
Followed by all this, we started towards our destination, Shimoga. And it was thus a very memorable road trip and it was all due to the rains we enjoyed the trip even more. If you want to take a look at the Kundadri episode go through this link.
This whole new rainy season calls for something really spicy, sinful and unhealthy. :) Personally, I am not for deep-fried snacks. The number of recipes that calls for deep frying is really low on Food For Joy. Gone are those days when people used ghee for deep frying which is a lot better than using non-digestible edible oils. (According to Ayurveda, Ghee/Clarified butter from cow's milk has the most vital properties that are good for the body.)
In today's world it is hard to find good quality, local and pure cow milk and ghee is too expensive for the common man. Yet, recipes like these use ghee just retain the lost glory. Inspite of everything, when it comes to cutlets, samosas, jalebis and the gulab jamoons, I would rather excuse myself for over – indulging :)
Vegetable Cutlet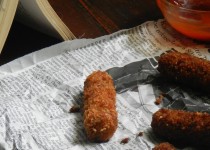 Vegetable Cutlet is a deep fried snack made from mashed vegetables and coated with bread crumbs. Perfect for a rainy weather with a hot cup of tea.
Prep Time: 20 minutes
Cook time: 40 minutes
Yield: 10 - 12 cutlets
Ingredients:
Instructions:
Step 1: Cook all the vegetables in a pressure cooker. It is better to place the veggies in a container and place the container in a pressure cooker filled with water. If you directly cook the veggies with water they'll all get mushy.
Step 2: Once the vegetables are cooked, add in the all the "Flavoring" ingredients i.e. red chilli powder, coriander powder, cumin powder, garam masala, sugar, ginger, table salt and coriander leaves. Mash everything together and place the vessel on a low heat and mix well. Do not allow any lumps to be formed. Cook this mixture for 5 minutes until all the spices have mingled well. Let this cool.
Step 3: Once cooled, Dip your fingers in a little bit of water and form cutlets of any shape. I chose to make fingers out of it. You can choose a flat or a spherical shape too. Coat the cutlets generously with bread crumbs and leave them aside for atleast 5-10 minutes before deep-frying.
Step 4: Heat oil for deep frying on a low heat. Once the oil has heated up, drop in the prepared cutlets and fry them gently by not pricking them too much. Once they've got a pretty golden brown color lift them off the oil and wipe off the excess oil using a tissue.
Step 5: Serve with green chutney or ketchup along with tea. :)
Linking this recipe to Nupur's Event, What's with my Cuppa, hosted by Nandoo's Kitchen