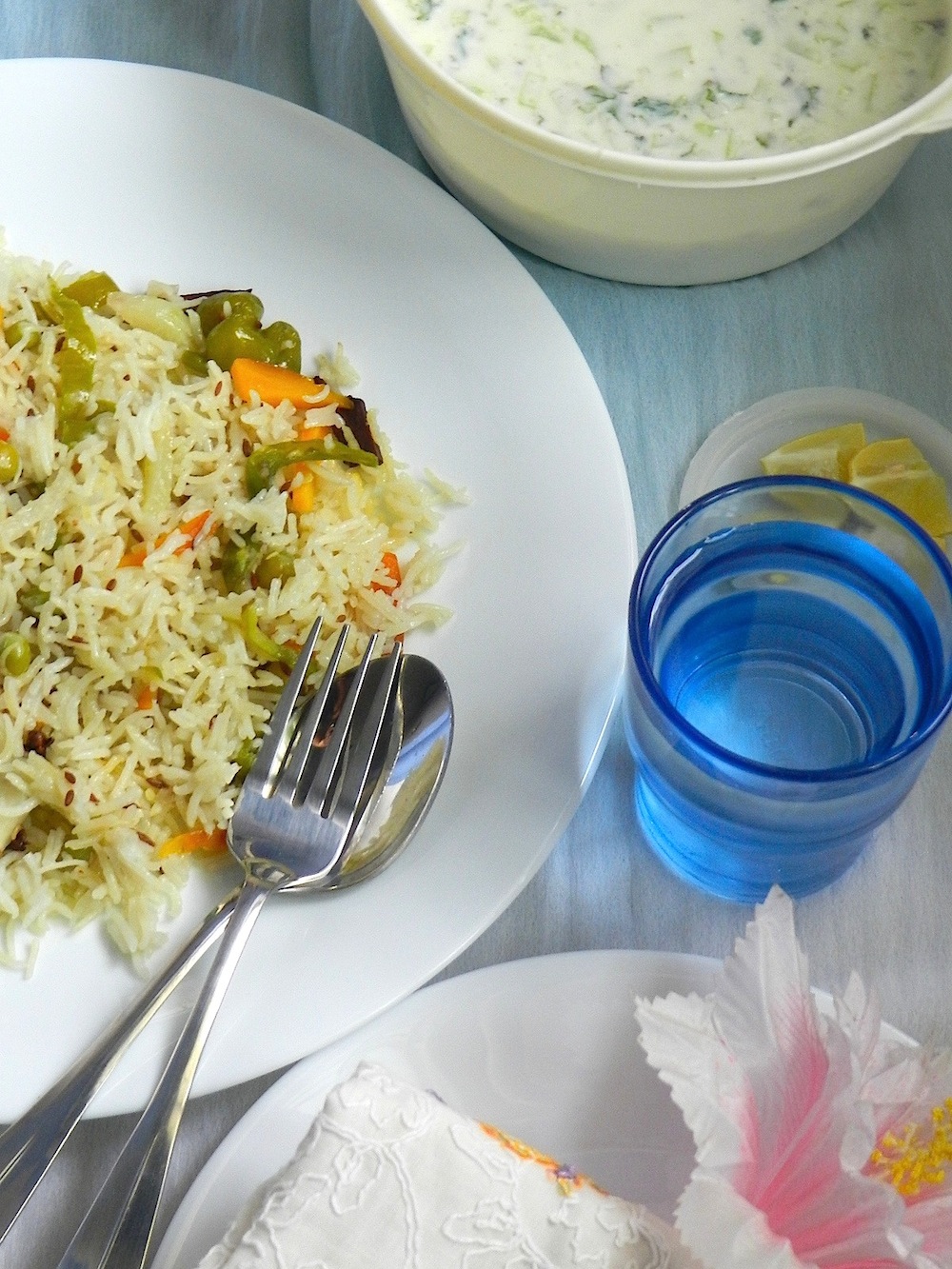 When I look into the pages of my 12 month old relationship with this blog, my journal, I realize how fast time opens up its wings to fly. It is terrifying to witness days going by in a real hurry. The world is on a fast track and there is an undying thirst among all of us to make a decent living, realize our dreams, earn fame and wealth.
On another level, when I see the world through the eyes of a villager it is a totally different scenario. Here, people want to earn enough so that they can feed their children and themselves two times a day, cover up themselves and stay under a roof when it rains.
I just happened to visit a fellow villager's home, and I only found a small room with a single bed, a little showcase (More so) at a corner with his and his wife's wedding picture framed and there was an outlet where all the cooking activities happened. There was nothing more than this in the house and this is exactly how more than half of India's population lives! Their needs are very limited and basic, unlike ours. They face numerous dilemmas. Inspite of this, the most surprising part of all, they are satisfied, happy and content with their slow paced life.
I do not know whether this sharp distinction between the rural and the urban part of the country I live in, is good or bad. I'm not sure if it is going to change even. I'm not sure if it is a boon or bane for someone to be born as a village folk. Although for once, I sometimes do feel a sense of guilt choking me when I get highly materialistic. May be, whatever I've written is debatable. The more we earn, the more we demand. But honestly, directly or indirectly I've learnt something from these village folks. Less is more.
Anything that goes with the name 'simple', i.e. a simple wedding, a simple home, a simple website, a simple saree, a simple table and a chair, is always easy to handle and manage. When it comes to cooking or baking, we try as much as possible to cook things the simple way. Nobody would ever want to cook something that calls for unusual and not so easily available ingredients.
Pulav is a more simpler version of a biriyani and requires less amount of time and effort. I use to search for ways to come up with a simple recipe for a veg pilaf. As I've said long back, my biriyani recipe is a fail free venture for me and pilafs had always been troublemakers. But now it is quite intriguing that we enjoy this subtle pulav more than the rich biriyani.
Rice and vegetables when cooked to perfection with spices, and finally accompanied with raitha and a rich gravy make it a happy lunch. :)
A Simple Vegetable Pulav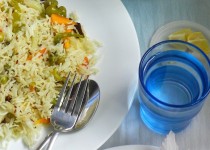 Vegetable pulav is a blend of a flavorsome long grain rice with vegetables cooked with whole spices. It could be served with raitha and a spicy gravy.
Note: You can use any vegetables/additional ingredients you intend to. Cauliflower, onions and potato could also be added. Paneer cubes, bread croutons and cashew nuts can be added to get a richer flavor.
Prep Time: 30 minutes
Cook time: 15 minutes
Yield: 3 servings
Ingredients:
Instructions:
Step 1: In a pressure cooker heat oil on a low heat. Once the oil is heated add in the cumin seeds and Hing.
Step 2: Let the seeds splutter, then add in all the 'flavoring' ingredients except the chillies and ginger paste and stir with a spoon until the cloves puff up.
Step 3: Next add in the rice (Soak for half an hour and then drain all the water), ginger paste and chillies. Stir with a spoon so that all the rice is coated with the oil.
Step 4: Add the vegetables and salt. Mix well.
Step 5: Add in the water and let it come to a boil on a medium high heat.
Step 6: Once it starts boiling, add the butter.
Step 7: Shut the lid of the pressure cooker and let it cook till the cooker whistles (Medium high heat) and turn off the heat.
Step 8: Once the pressure cooker cools down, take off the lid and fluff the rice with a fork so that the grains don't break.
Step 9: Serve with raitha and/or a gravy. Squeeze some lemon juice on the serving platter if required.