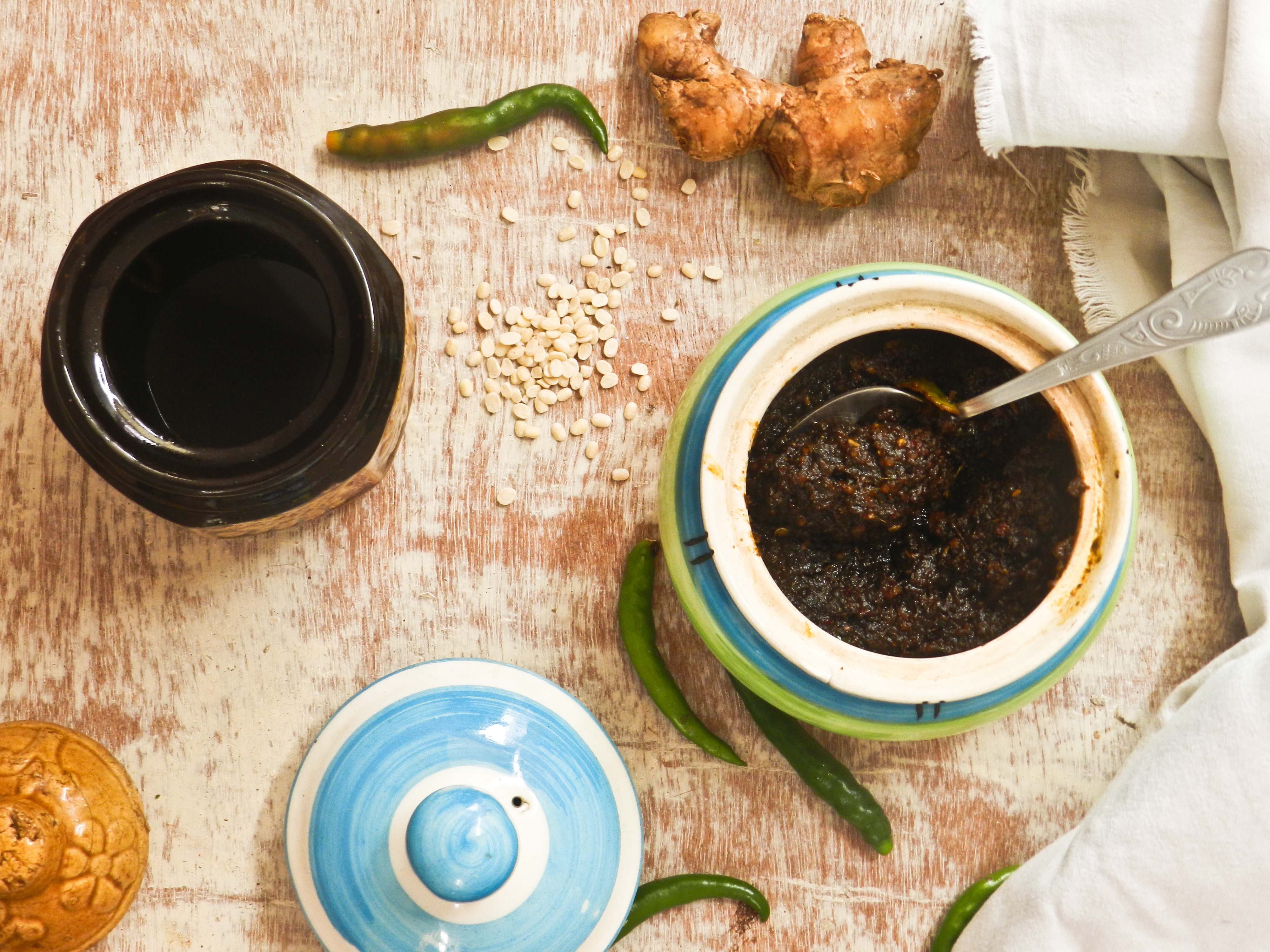 Today you will not be reading the constant rambling of a food writer or a mother, diversely, I'm going to share a very meager part of my journey of being a passionate greenskeeper. Ever since I learnt about the unexpected and unforeseen demise of our garden helper and neighbour, Devendrappa, in Shimoga, there remained a setback at the back of my mind. A very down to earth farmer, the most helpful neighbour and a wonderful soul who would make himself available for every need of ours. The whole village was indebted to his genuine and unconditional contributions.
Somewhere at the back of my mind, his contributions are ingrained and unforgettable. It all began in Shimoga with a humorous conversation with this skilled person and I learnt that he had a towering passion for gardening and nurturing plants. I still remember the vast tomato patch that he had nurtured in our neighbourhood on a 2 by 4 foot land space that was bearing almost tens of kilos of green organic tomatoes.
Being a farmer he gave me ample guidance about gardening and his passion to grow vegetables and flowers just rubbed off to me. He nailed it and I cinched that there is a vegetable garden being nourished at home. I took his help and he toiled hard to help us set up the foundation of our beautiful terrace garden. I didn't have an opportunity to write about him when he was alive. This post had to just come up few months after he left the world, leaving behind his hard working wife and two daughters.
Inspiration mostly comes from our inner circle and our surroundings. If that is absent, then, we seek inspiration from a different source, it could be books or it could be just by following a famed person. This farmer was a true inspiration to me and his contributions remain unsettled. When he was alive he had his own set of underlying matters disturbing him day and night. Now, maybe his soul is at peace in another world.
In the words of Paramahamsa Yogananada, which is one of my favourite lines I've ever read which goes saying,
"Even a particle of matter or a wave of energy is indestructible, as science has proved; the soul or spiritual essence of man is also indestructible. Matter undergoes change; the soul undergoes changing experiences. Radical changes are termed death, but death or a change in form does not change or destroy the spiritual essence."
Even to this day, I remember all his tutoring and I can't stress that enough how grateful I am to him to have developed this vast love affair with growing flowers, fruits, vegetables, herbs and medicinal plants. The sweat shed off to nurture a bunch of coriander leaves is in itself a realisation as to how much we must appreciate our food. It has been a year since the move happened to Mandya. I had to rekindle the caretaker in me and keep my green fingers at work. I am growing a few seasonal herbs and vegetables, but, in a scaled down environment. :)
Today's recipe is a chutney I made from Brahmi or Ondelaga leaves. The recipe is effortless and simple, goes very well alongside rice and a dollop of ghee. Brahmi is a king among herbs in Ayurveda and it doesn't need an introduction too. Without any further scripts to this write up, I'm going to take you to the recipe card. This one is must try :)
Ondelaga Chutney / Brahmi Chutney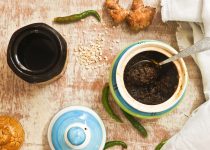 You can use red chillies alone to make this chutney. I've used both the green and red chillies to bring out better flavours. This recipe calls for a generous amount of coconut oil, so kindly don't fret ;-)
Prep Time: 10 minutes
Cook time: 15 minutes
Yield: 3-4 servings
Ingredients:
Instructions:
Step 1: In a wok, add 2 teaspoons of coconut oil and roast urad dal till it turns golden yellow. Next add in the red chillies, ginger, cumin seeds, curry leaves, tamarind, green chillies and onions. Fry till the onions turn translucent.
Step 2: Add the Brahmi leaves and stir fry till the greens wilt a little.
Step 3: Turn off the heat and let the mixture cool down for ten minutes.
Step 4: Transfer the contents to a blender along with salt, jaggery and blend till smooth.
Step 5: Into the same wok, add the remaining oil and let it heat. On a low flame transfer the ground mixture to the wok and deflate the entire mixture by stiring with a ladle for ten minutes. See to it that you don't burn the chutney.
Step 6: When the chutney turns into a blackish colour, turn off the heat and transfer to a serving dish. Savour with some steamed hot rice.