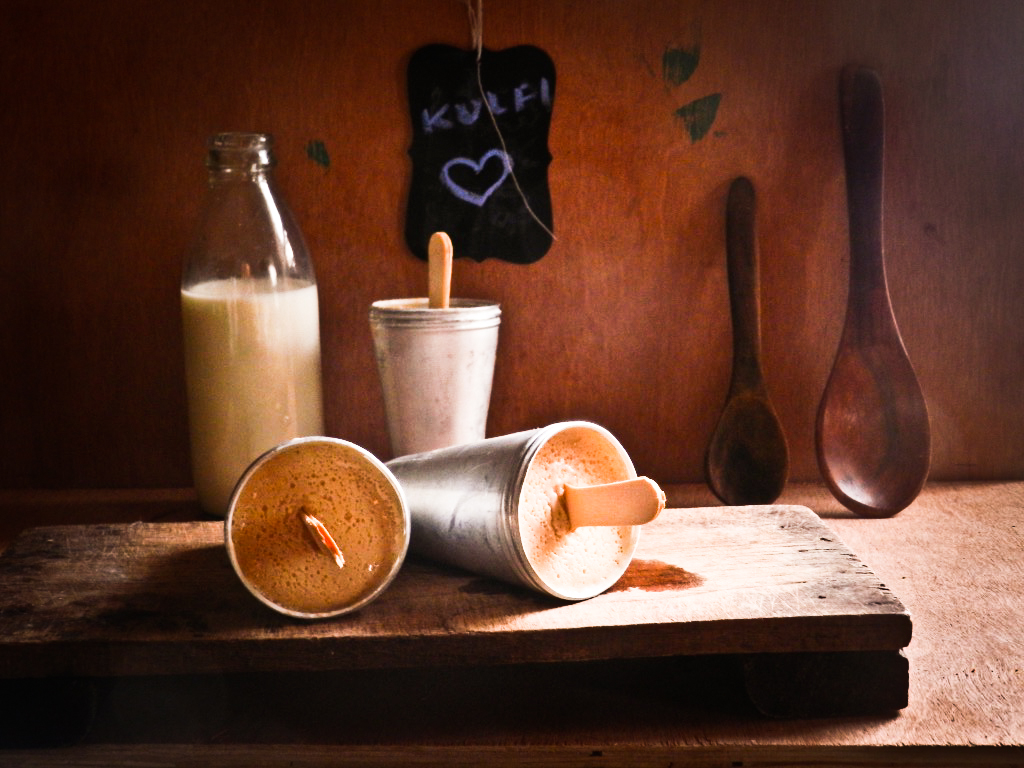 Most of us have new resolutions lined up this year. I am sure many would have even stopped making resolutions. Personally I believe it is not only about the new year. I do feel resoluting on something every month or maybe every other month would be more meaningful. Cutting down on large goals and creating smaller milestones is far more easier, meaningful and fun. Even if you are looking for getting fit in the next year, it has to be done week wise or I might say day wise and it must start now.
This year has been just like every other year, full of surprises and milestones. As a food-writer I haven't done much this year, owing to the precious times I get to spend with my curious little Krishna. As a mother, I have lived my year. I enjoy being with him, despite having too much time spent on his meals and despite all the frustrations I built within myself when he threw tantrums on me. I can truly say Krishna is the best company for play or a lunch date and I'm sure many who are acquainted with him would agree to this. ;)
This year's major progress has been our shift from Shimoga to Mandya, the roots of my husband's family. To be very honest, Shimoga was and will be a favourite city for me. As I've always been saying, the peaceful place gave me a lot to take back. I've met the very best people there and that keeps me magnetised towards this beautiful green city. I have glorified this place many a times before and one can read this aspect through my writings too.
To make this new year more sweeter for you I'm here to share the celebratory recipe of Vanilla Kulfi which I cooked and photographed very long back. Few of my readers would follow my Instagram feed would have seen the image of the setup I shared. I do have many recipes in line to share on my repertoire and I hope to be more in line with writing and photography.
This kulfi turns out to be more denser and it is a time consuming recipe than my previous kulfi recipe which I had shared 2 years ago. It was fun to see how milk condensed and turned into a very heavy mass which tastes even more heavenly when its hot. I've just used three ingredients to make this kulfi and it maintains the originality of the traditional method of kulfi making.
Maybe, many would shy away from trying this recipe since it consumes too much time and it does eat away some of the left over patience too. But if you just give it a shot I'm sure you will never go for the store bought ones again.
Vanilla Kulfi (Indian ice - cream)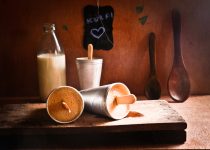 This recipe is a three ingredient recipe. You may add flavours too, be it elaichi, or any fruit flavours.
Prep Time: 10 minutes
Cook time: 3 hours minutes
Yield: 7-8
Ingredients:
Instructions:
Step 1: Bring milk to a boil in a heavy bottom non stick vessel.
Step 2: Once the milk starts boiling add in the sugar and cook the milk on a medium high heat.
Step 3: Boil and mix in between using a spatula to avoid milk from sticking to the bottom.
Step 4: Keep repeating and checking on the boiling kulfi mix till it reduces to half of the quantity. This would take about 1.5 to 2 hours or so.
Step 5: Remove from heat and let it cool. If you feel that the mixture has turned lumpy you can give the mixture a blend in blender and make it a smooth runny mixture.
Step 6: Once cooled pour into kulfi moulds or small containers and freeze.
Step 7: You can insert ice cream sticks after about an hour of freezing and refreeze them.
Step 8: It takes about 24 to 48 hours to set well.
Step 9: To serve, insert the frozen mould into a bowl of water for 30 seconds and gently pull the kulfi using the ice cream stick.