My efforts to keep writing have always been on an exemption until little Krishna doesn't come into picture. I have to literally hide myself somewhere and do some brainstorming on my subjects of writings. He is inquisitive to learn what his mom is up to, who would be perched in front of a machine that has a screen and a couple of buttons, of which, few he has already plucked out. Motherhood is teaching me so many new things, most of all, it teaches me to be more time conscious. :)
When we had to name our first child, I always knew that I would have Krishna's name attached somewhere. We have a special in our hearts with relate to Krishna and his teachings. His viewpoints framed in the form of the Bhagavadgita, which is supposed to be the most beautiful conversation in the world, between Arjuna and Krishna are very staggering and soul stirring. Though both, my husband and I are not truly very religious, nor we visit temples regularly, Krishna occupies a prime place in our hearts as a child and as a preacher.
This post is a small token of gratitude to Lakshmi, a Bhakthi Yogi, a divine looking woman, the author behind Pure Vege. Whoever knows her will know how her work and writings are heavily tranquilizing to the eyes and to the heart. She presents food visually in the most divine possible way in her blog and her cookbook, Pure Vegetarian, although she's too shy to do so. Reading through her written words strike right through the heart.
I still recall her writings, in one of which she talks about happiness. She says, being happy is just brief and a temporary absence of suffering. Its just a frame of mind and it can be easily moved from its stability if acted upon by an external opposite force. Whereas, satisfaction is something the soul always is in the lookout for. And as Lakshmi is spiritual by nature, she says "Satisfaction, on the other hand, comes from knowing the self and the soul's relationship with both, material and spiritual nature." Her statements makes a mark on the reader's mind and when she says something, she says it from her soul.
Lakshmi's photography and work have been an inspiration for me. I fall for her creative images that speak volumes about an emotion, her flow of writing and her effortless way of explaining the toughest part, i.e. the recipes of the food she makes. She's one among the best person's I've come across who cooks with a loving heart and with utmost devotion.
Since cakes, pastries and cookies have made a very rare appearance on Food For Joy, I've been constantly reminding myself to bake more during my free hours. The hardest thing for me to do is to promote baking using maida. I refrain from maida only because neither me nor my other half can digest the high gluten. Its still hard to resist our temptations and stay away from baked stuff since we love to gorge on good food and sweet treats from a local bakery. I keep trying and using whole grains whilst baking, sometimes getting good results, sometimes failing miserably.
Talking about the main subject of this post, my quest for whole wheat baking never stops. Baking using whole wheat flour is always a bold attempt. I still get lured to use maida but lo and behold, there's this beautiful lady by name Dassanna, the author from Veg Recipes of India. She has aptly pointed out the ingredients to bring out the best kind of cakes using whole wheat flour. I'm thankful to you Dasanna for this surprisingly amazing composition.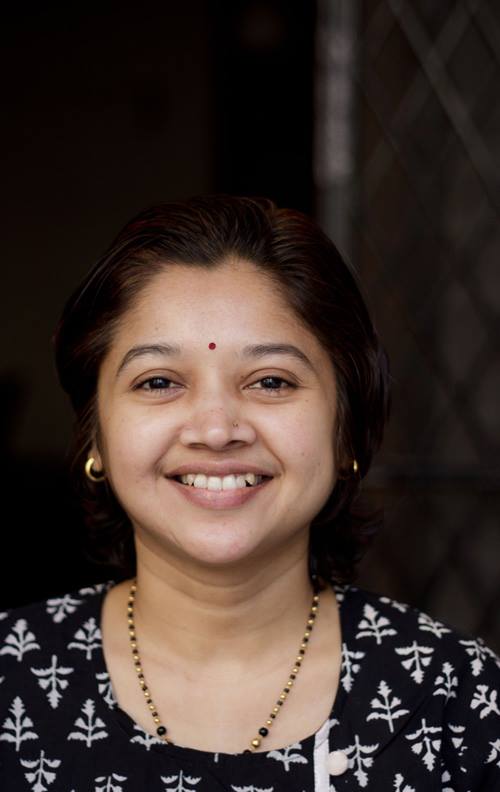 Dassana is a full time food blogger who has made a huge mark in the blogosphere. Her work reflects her persona and as one can see from her blog, she is extremely hard working and serious about her work. She's another person who I know is highly spiritual by nature and a food writer at the same time. She prepares food that is very visually appealing and homely.
Of a very few interactions with her, I truly loved the way she humbly conversed. Her recipes are voraciously tried by her readers and her recipes are always true success stories. Dassanna, I'm very glad you are a part of my journal along with Lakshmi. :)
This post will bring unto you a very versatile cupcake recipe flavored with oranges and tweaked with some chocolate chips and vanilla cream icing. I call this recipe versatile mainly because you can add berries or chocolate chips or elaichi and top it with your favorite jam or butter cream icing.
Whole Wheat Orange and Chocolate Chip Cupcakes with Vanilla Cream Icing (I Heart Series : Lakshmi - Pure Vege and Dassanna - Veg Recipes of India)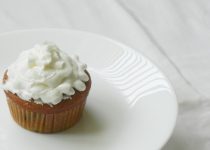 Recipe adapted from Dassanna's Veg Recipes of India: I've added extra chocolate chips to the original recipe. You can tweak the recipe as per your instincts.
Prep Time: 30 minutes
Cook time: 30 minutes
Yield: 9 Cupcakes
Ingredients:
Instructions:
Step 1: Pre Heat the oven to 170 degrees for 10 minutes. Sieve all the dry ingredients except Chocolate Chips and Sugar.
Step 2: Add the Chocolate chips to the dry ingredients and keep aside.
Step 3: In another bowl, assemble the wet ingredients along with sugar and mix well till the sugar dissolves.
Step 4: Now add the wet ingredients to the dry and mix until smooth and creamy. Do not over mix the batter.
Step 5: In a cup cake pan line cup cake liners and fill them with the batter till each of them are 3/4 full.
Step 6: Tap the pan so that no lumps are formed.
Step 7: Bake for 20 - 25 minutes at 170 degrees or until a toothpick inserted comes out clean. Once baked, let the cakes cool.
Step 8: When the cakes bake, prepare the icing. Assemble the whipping cream powder, milk and vanilla extract and beat the mixture using a beater till you get soft and stiff peaks.
Step 9: Add the icing into a piping bag with a nozzle of your choice and pipe the icing on to the prepared cupcakes. Remember the cakes have to be cooled completely.