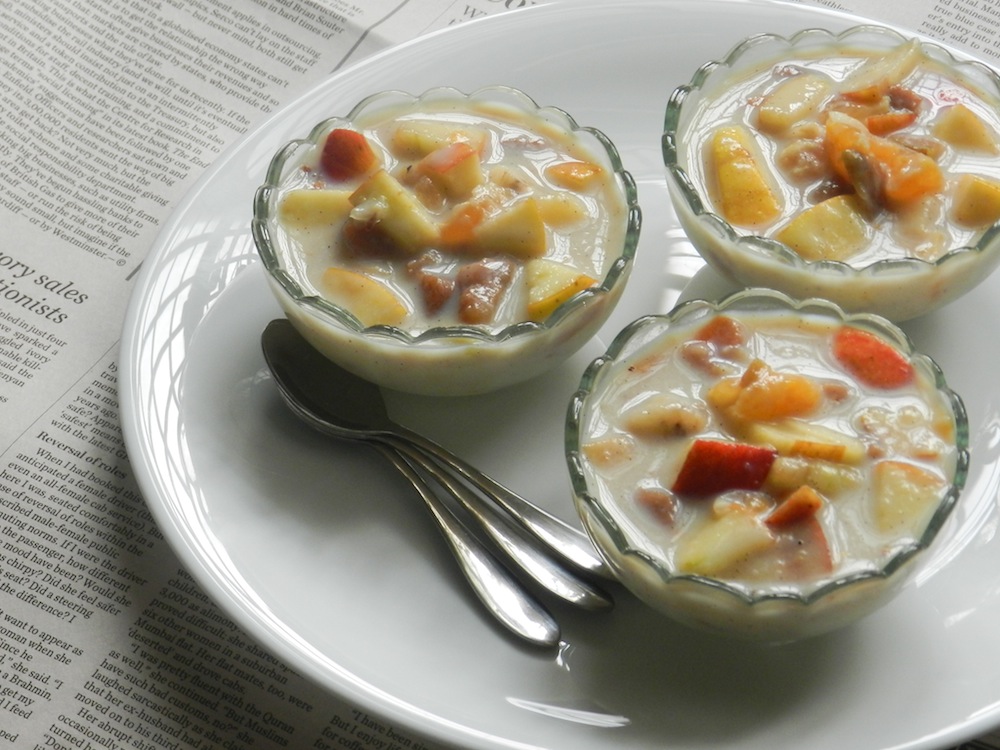 Fond memories, people, the talks, the events and even the silent moments blend to constitute our vibes. We own no control towards the adventures around our lives, but within our lives, the self makes up all the episodes. A balance in our thoughts and deeds is what is actually expected from a human constitution, which is quite a tough thing to achieve for most of us. Living in a world of ups and downs we delve into delicious treats which soothes the soul and body. Treats we make at home have more of emotions and love stirred in.
Having been a big fan of frozen desserts, this blog calls for such recipes. Food For Joy has been left starving. Making a big disappearing act since three months has me left with emails hopping in from various unheard corners. The guilt of not writing has almost choked me. I've been coping with a few extra activities and study work, which has left me with just a little while to spend on my writing and photography. I took a break from writing, but photography followed me like a shadow.
Today I have one simple recipe in my repertoire to share with you. But this is not a new recipe for the world. This recipe's originality has its own charm and beauty. Milk, Sugar, Fruits coupled with oodles of love and care is all it takes for a sublime bowl of creamy fruit custard. My way of making custard is no different from others, yet I love to share recipes of desserts that make me happy.
This custard is generally served as an after meal dessert. One can simply eat it straight or with a scoop of ice cream topped with nuts. You can customize your custard flavor too. I've used plain vanilla here, but you can try out Mangoes, Bananas or Apples when they are in season.
Apples, Bananas, Grapes, Mangoes, Peaches, Papaya, Cherries, Strawberries are all the possible fruits one can use. Apples and Bananas are the primary requirements for this though. I love to savor these with roasted cashew nuts and ice cream and I would delve into this at any time of the day.
Fruit Custard
You can serve this with any flavored ice - cream and top with nuts and more fruits.
PS: You can use Apples, Bananas, Grapes, Mangoes, Peaches, Papaya, Cherries or Strawberries. Use any fruit along with Apples and Bananas.
Prep Time: 30 minutes
Cook time: 20 minutes
Yield: 7-8 servings
Ingredients:
Instructions:
Step 1: Boil milk and sugar on a low heat stirring continuously.
Step 2: In a small tumbler or bowl mix corn starch and 4 tbsp of cold milk. Stir without lumps. Keep this aside.
Step 3: Once the milk comes to boil turn off the heat and remove the vessel from the stove top to avoid the heat radiating from the burner.
Step 4: Add the corn flour mixture into the milk. Stir well. The mixture will thicken immediately.
Step 5: Now turn on the heat again and place the thick custard mixture on the stove. On a very low heat keep mixing for 5 more minutes. Stir in the vanilla extract.
Step 6: Turn off the heat and let it cool completely.
Step 7: Place the mixture in the refrigerator overnight.
Step 8: The next day, You'll notice that the mixture has a stiff jelly like texture. Using a whisk, mix the whole custard to remove the stiffness. Mix for 5 minutes. You'll get a smooth silky custard which is ready to be served.
Step 9: Mix the cut fruits into the custard. Refrigerate for a while if necessary and then serve.