A fortnight ago he gave me a quick surprise and we made our way to a beautiful of Karantaka, Coorg. We had the best time here. It was, beyond doubt, a serene weekend, and we completely cut off ourselves from the outer world. We revelled all the pampering at club mahindra and savored one of the most delectable forms of pure vegetarian and satvik food. Had we stayed for more than just three days, I would have been emotionally attached to this place.
We spent most of our time, walking laround the resort's quad, amidst thick coffee plantations and wet climate, introspecting and talking, which we fail to do most of the times amidst the alacrities of our daily lives. I savor these sudden getaways as we get a chance to be at ease away from the fast moving world. The light form of rains during the month of March was a surprise.
When I look at this post few months or may be few years down the line, I'd love to feast my eyes and savor that long drive, with our favorite kind of music playing at the background.
Those freezing moments at Mullayanagiri, a place that is the highest peak in Karnataka.
Those lengthy conversations and chats we had over a cup of tea with the green prettiness of our surroundings…
The moments, when I had to shoot a few good looking subjects around me… ;)
Suddenly spotting an amazing coffee shop in the middle of a highway, away from the city…
A three day journey passed by in a single breath and we couldn't catch hold of time. I only have the moments and memories captured on my camera! The best of those short vacations I had with the loved one…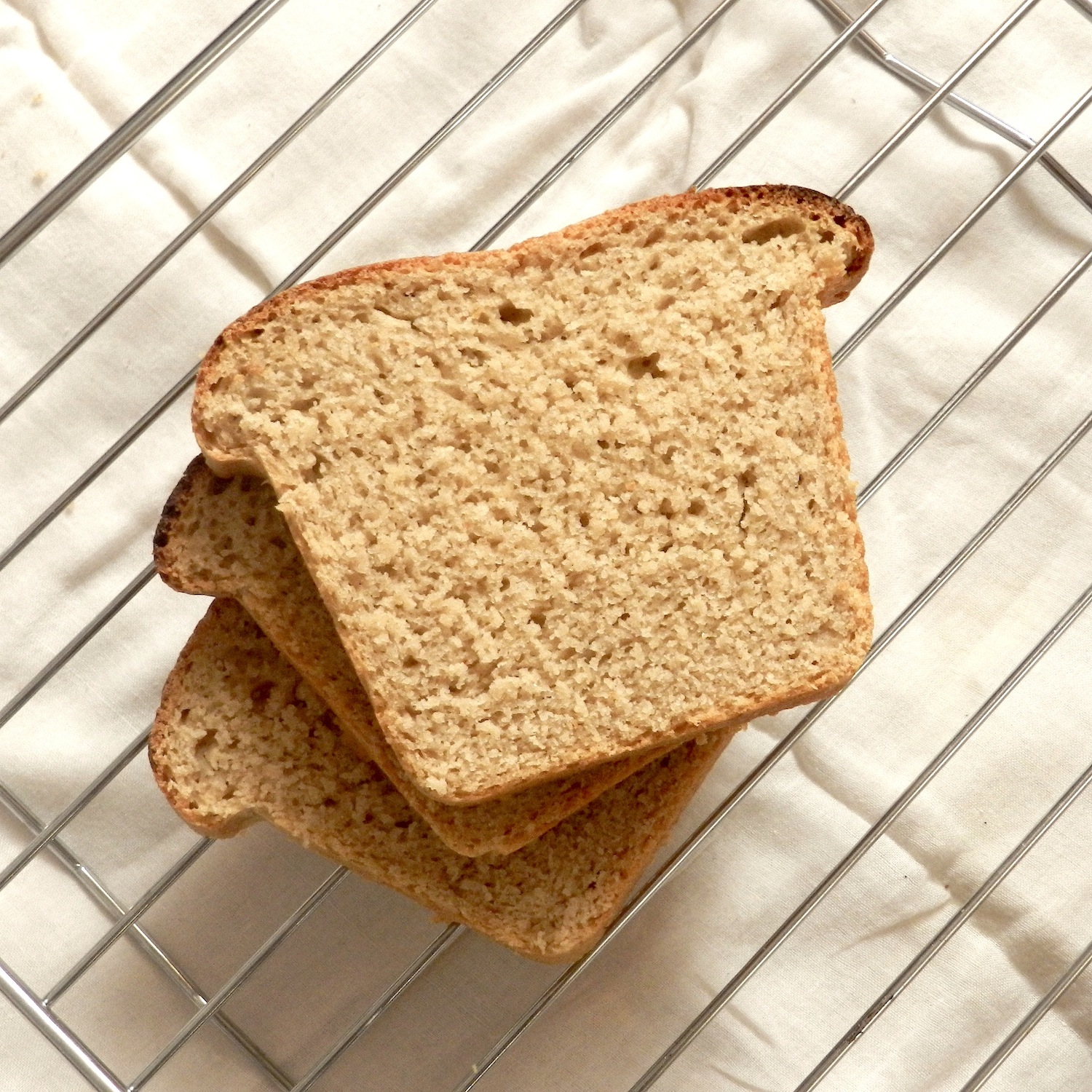 With my cooking ventures gone for toss, I had to dig into my folders for my queued recipes and photographs. Unattended, my system has a messed up hard drive which has been begging for my attention since weeks. Thanks to my ad-hoc photographing and relaxed attitude!
With many photographs lying unprocessed, I had to pick and choose one recipe that would make a mark on my blog. I knew I had to take my baking ventures to another level. I chose to post this whole wheat bread which recently, I tried from Dassana's (Author of Veg Recipes of India ) Whole Wheat Bread recipe. Her's is a dream recipe for whole grain lovers. Whole grain breads are best suited for sandwiches and tea – time toasts sprinkled with some pepper and sugar.
Remember, this bread is NOT a replacement for the sweetened plain flour breads you get in the market. There is a way to make this bread sweeter, using jaggery which will make the bread even softer and a little darker in color. I shall post the recipe for that as well, may be, sooner or later.
Whole Wheat Bread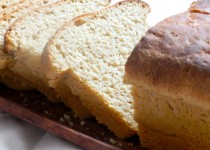 I've used active dry yeast to make this bread. You can also use instant yeast. In case you use instant yeast, you need not soak it in warm water. You need to directly mix the yeast with flour and knead the dough as per the instructions.
Recipe Adapted from Dassana's Veg Recipes of India
Ingredients:
Instructions:
Step 1: Take 310 ml of water and make it a little warm. Add sugar and stir till it dissolves. sprinkle the yeast on top of it and let it rest for 10 - 12 minutes to ferment without disturbing the vessel.
Step 2: Sieve the flour twice or thrice. In a mixing bowl, add in the salt, butter and yoghurt and keep it aside.
Step 3: After 10 - 12 minutes the yeast, sugar and water mixture would have turned frothy. Lightly mix with a spoon. Start kneading the dough with clean hands while adding the yeast mixture to the flour little by little.
Step 4: Once all the yeast mixture and flour has been combined, you need to knead the dough for approximately 10 - 15 minutes to activate the gluten in the flour. This is an important step for getting soft textured breads.
Step 5: Smear the dough with some water and cover it with a clean kitchen towel. Keep the dough aside in a warm and dry counter for 2 hours. The dough will rise to double the size.
Step 6: Punch the risen dough with your knuckles and let the dough collapse. Knead it well for about 5 - 7 minutes.
Step 7: In the mean time, grease a loaf tin with butter / oil and keep aside.
Step 8: Shape the dough to a rectangle. Roll the dough to form a log shaped structure and tuck the sides. Shape the dough in such a way that it should be slightly narrower than the loaf tin size.
Step 9: Carefully place the rolled dough in the loaf tin and cover the tin with a clean wet cloth and allow it to rise for another 1 hour. In the mean time, remember to pre heat the oven at 220 degree Centigrade for 20 minutes.
Step 10: After, an hour, the dough would have risen in the tin. Brush the risen dough with milk and make light diagonal impressions on the dough with the tip of a knife. Place the loaf tin in the oven and bake for about 20 minutes at 200 degree Centigrade or till the top turns golden brown. I placed mine in the lower rack, since the dough had already risen considerably.
Step 11: Once done, remove the tin and allow the bread to cool for about 10 minutes in the loaf tin before inverting. Invert it on a cooling rack after 10 minutes. Once the entire loaf is completely cooled, cut into slices and serve. Remember, if you do not wait for the bread to cool, the slicing would be difficult.