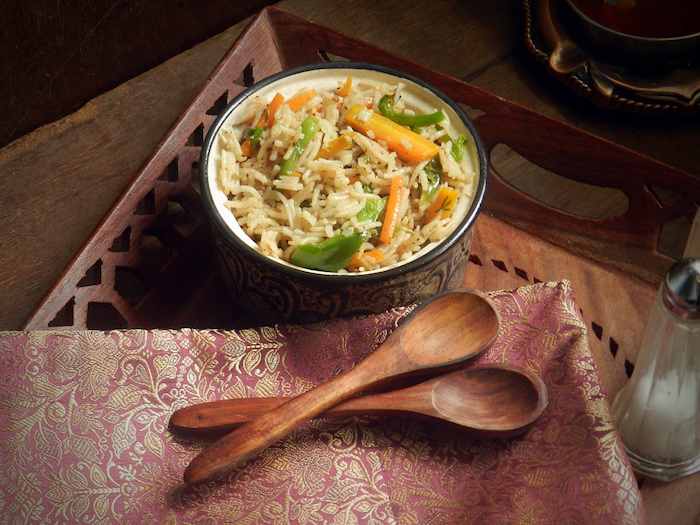 Animals by far add a lot of contentment to life. Lately, I happened to meet this little one, a kitten, who is just months old. It so happened that one of our neighbors have given shelter to two cats along with their four little ones, that is one big family.
Apparently, one of the kittens was a regular visitor to our home. Initially, she never tried making an eye contact with me or any of us. She was scared and shy as any little cat would have been. I wasn't paying any attention to her whereabouts either, although she was well fed by us. Within a span of three weeks she got over her solitary etiquette and became a part of our daily lives.
She is beautiful and has got amazingly large ears for a small age like that :-) She loves to leap and race after butterflies. She loves to bite my feet and grab anything that looks colorful. She loves to sit on the window sill and watch everything that goes around our home. She loves to cuddle and tear stuff with her little paws. She gives my husband and me a warm welcome once we are back from work.
My husband who never sought after a pet, adores her. She does get some spanking from us when she misbehaves and then she gets displeased, disappears and comes back when she feels lonely again :-) She makes a serious attempt of capturing everybody's attention to herself. It is fascinating to look at her whereabouts.
So much for a little cat. I spend just a few minutes in a day with her, yet, I had to place her somewhere on the blog as she really makes me forget my little worries within a span of few minutes. She has a huge appetite but she falls sick quite easily. I'm happy that she has her mother and siblings around always.
The best character in animals, they are always grateful and warm hearted. Just one deed of caring for them or feeding them, they'll forever be thankful to you, they'll love you in return, and they wouldn't mind if you fail to favor them at odd times. As humans, we lag in these traits.
Being a pet lover I've never had a chance to own dogs and petting a dog is a task. I assume that my husband wouldn't mind me giving shelter to a stray pup and a cat family when I reach a stage where I have the world's time. I hope he's reading this. ;-)
Vegetable Fried Rice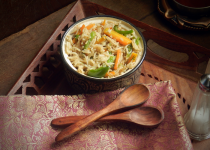 Vegetable fried rice is a Chinese recipe tweaked and adapted to suite a vegetarian's platter. You can make these sans onions if you are looking for a satvik recipe.
Note: If you are making in larger quantities you can use cabbage, spring onions and peas as well.
Prep Time: 30 minutes
Cook time: 15 minutes
Yield: 3-4 servings
Ingredients:
Instructions:
Step 1: In a pressure cooker heat oil and add in the soaked rice (Drain off the water completely). Mix till all the rice gets coated with grease. Add in water and cover the pressure cooker. Let it cook on a medium heat till a single whistle.
Once the cooker gets cooled, remove the rice and spread it out on a plate. Do not over handle the rice.
Step 2: Heat oil in a pan or wok (Use a large wok), Add in the vegetable oil. Once it is heated add in the onions and chopped green chillies. Fry the onions until golden brown. Next add ginger.
Step 3: Add in the rest of the vegetables and mix well. Add salt, green chilli paste, tomato ketchup. Sprinkle a tablespoon of water and let the the vegetables cook for 5 to 10 minutes.
Step 4: Once the veggies are cooked enough, add in the rice, soya sauce and pepper and mix well. Fry it (Gently fold the rice) on a low heat for 2-3 minutes. Do not overheat or over fry. Turn off the heat and Sprinkle coriander leaves. Serve it plain, ketchup or a manchurian.