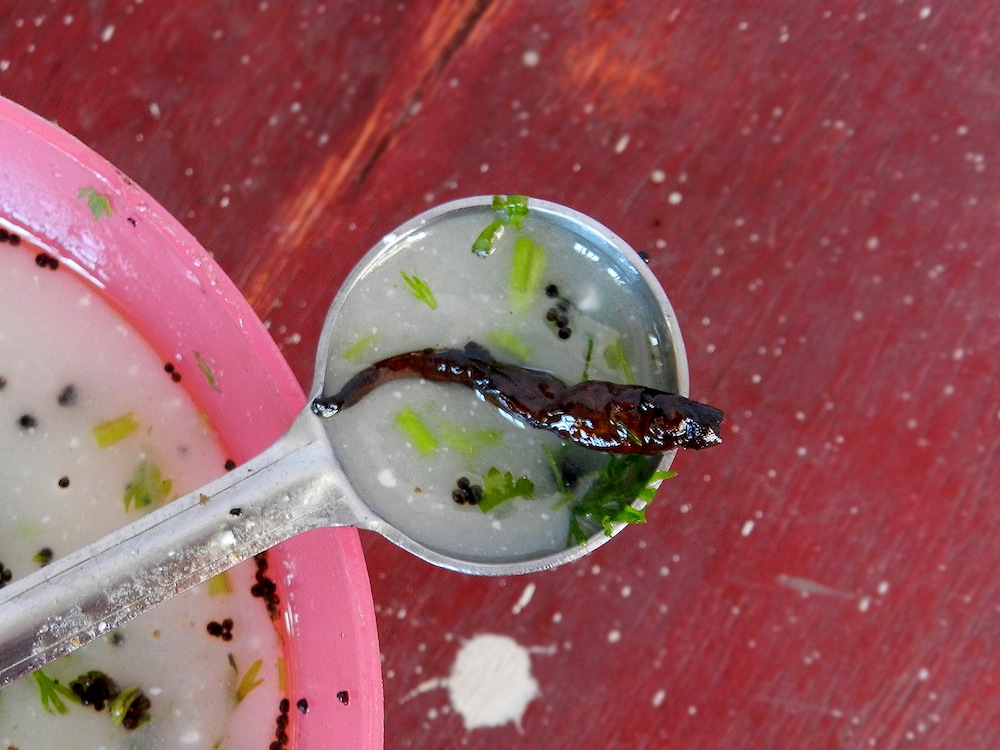 There are days when everybody at my home give an eyeteeth for simple meals. A plateful of plain rice or spiced rice with ganji rasam proffers an invigorating meal. In general, recipes based on yoghurt are heart warming, specially during summers.
This recipe is from my MIL's repertoire. It could be just consumed as a soup or with plain rice. I discovered it goes well even with tomato bath or vangibath! Ganji is nothing but the starch extracted while cooking rice. You can use any kind of rice you want. May be boiled rice, white rice or basmati.
The kick to the recipe comes by adding yoghurt and the final tempering. Its not a complicated thing to prepare, but one needs to wait for the rice to cook completely in water before extracting the starch. Too bad that I forget about this recipe whenever we have left over yoghurt. I guess this rasam has made its appearance in our kitchen-hold only four times in last four months.
I struggle to feed on sambars and spicy food during summer. I end up drinking lots of water and juice. My appetite goes for a toss during the months of March, April and May. Instead, it feels good to eat curd-rice and drink lots of buttermilk during this season. But don't be crestfallen by the looks of this rasam. True that it looks a bit messy. But I can't tell you how good it is for the summer.
I have to remind myself about this saaru recipe when there is excess yoghurt waiting to be emptied. Indubitably, one can make this only when rice has to be cooked! :)
Ganji Saaru (Ganji Rasam)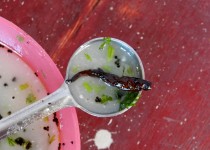 Ganji Rasam is a clear soup mainly composing of starch from rice. The tempering gives a complete flavor to this rasam.
Cook time: 20 minutes
Yield: 2-3 Servings
Ingredients:
Instructions:
Step 1: Wash rice thoroughly in water. To a large stock pot (5 liter capacity) add in the rice and water.
Step 2: Let it come to a boil on a high flame. Once the water starts bubbling lower the flame and cover with a lid.
Step 3: After about 15 to 20 minutes the rice gets cooked completely, leaving behind the starchy water.
Step 4: Sieve the rice through a colander (or a sieving cloth) and collect the starchy water.
Step 5: Let the starch water cool down. Then add in the yoghurt and salt. Mix well.
Step 6: Prepare the tempering by heating oil. Add in the mustard seeds, when they stop popping add in the curry leaves and salted dry chillies. Fry these ingredients till the chillies turn blackish brown in color. Lastly add the asafetida. Add this to the Starch and Yoghurt mixture.
Step 7: Add in the coriander leaves. Mix well and serve with a variety rice, plain rice or just drink it plain.