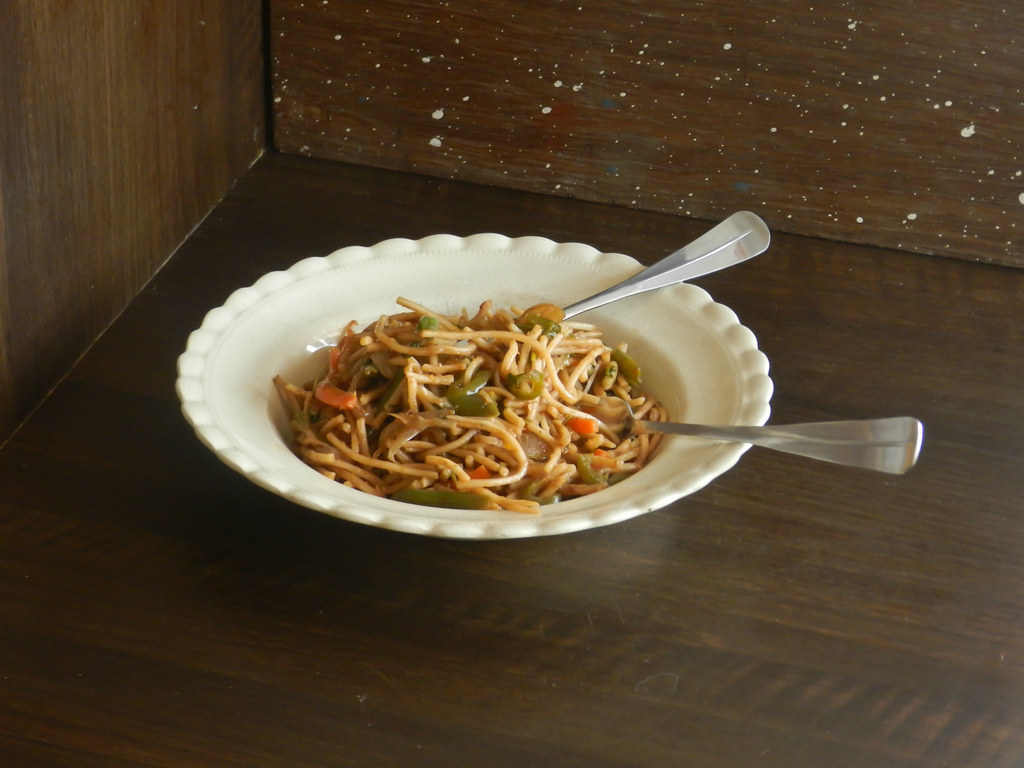 I've always dreamt of a countryside lifestyle with less chaos and clamour. The place where I used to live in Shimoga, since five years was one of its kind. We built a beautiful dream home there, where one would always find cattle feeding on its side and natures' luxurious beauty. My mini kitchen garden was "the" heart of the home. When it rained I had the best sceneries to feast my eyes. It was less of a home and more of a dreamy island. When I opened my eyes, circumstances changed and then cropped up the Mandya chapter!
Mandya has its own story to say. Few parts are influenced by the urban lifestyle of Mysore and Bangalore whereas a few parts of Mandya are still non – urbanised and we get too see a lot of Ragi Mudde and Soppu Saaru getting sold off just like hot cakes in small vans and canteens. Weddings are never held without Ragi Mudde served on the platters.
We hadn't yet toured this place until we had Arvind, at our home in Mandya about whom I've spoken before, whose presence at any place and any time is just inspiring. Being a huge fan of Krishna (my little one), he keeps no stone unturned to spend some precious moments with this notorious toddler of mine.
This time when Arvind came visiting, Vinay decided to brisk all of us to a beautiful location nearby Mandya at Thonnur Lake, 10 kms from Pandavpura. This lake is supposedly planned by the Vaishnava saint, Ramanujacharya about 10 centuries ago. You can find a huge statue of the saint himself Enroute to the lake. All I could do was relax and thank God for whatever I was seeing and experiencing through my eyes.
There is a lot of history attached to this lake. This lake is asserted to have medicinal properties and that its water has never dried up since its conception, even in severe drought conditions. According to evidences, when Tipu Sultan visited the lake, he saw pebbles through its clear waters, and named the lake Moti Talab, or the Lake of Pearls.
The main attraction was the Nambhi Narayan temple that was again founded by the Vaishnava seer Ramanujacharya. According to some cantonment of people, it was originally a Jain basadi that was transformed into the Vishnu temple with the arrival of Ramanujacharya. Here the idol of Vishnu as Nambi Narayana was installed by Ramanujacharya himself.
While the idol in the sanctum is said to be over 5,500 years old, the temple itself, was built about 1,000 years ago with contributions by several kings who ruled over the region at various points of time. As a result, the temple is a blend of different styles of architecture. Though the Cholas are credited with the architectural design of the temple, the actual temple construction is attributed to the Hoysalas.
On our way back to Mandya, we halted at a 'Aale Mane' (A house were Jaggery is manufactured). Mandya manufactures huge amounts of jaggery and sugar and we see many bullock carts and tractors carry huge amounts of harvested sugarcane to factories. Apparently Mandya was also named as "Sakkare Pattana" or "Sugar Town".
Interestingly, jaggery is less used by the people of Mandya. We rarely get to see jaggery being used in local households here. Jaggery has just two steps of purification and manufacture. The sugarcane juice is constantly extracted and poured continuously into one huge cauldron. The extracted juice is then filtered and stirred continuously with a large ladle. A huge amount of dust, dirt and scum is collected at this step. After the first filtration, the contents are transferred to another cauldron of the same size and boiled well till thickens. This process takes a long time. After the boiling jaggery comes to a consistency it is poured into buckets or moulds and kept for drying. When it cools down, it is packed, boxed and sent for sale.
I can go on and on about this trip, this location, my schedule these days, Krishna's never ending mischievous activities and yes of course, the recipe which I would share today which my toddler did approve of long back when I made this for all others in the family and I was taken for a surprise when Krishna stole these strings of noodles from everyone's platter with his dirty hands. ;)
My toddler approves of all savoury and has never liked or craved for sweets till date. Being quite picky in nature he occasionally surprises me by suddenly asking for a second helping with his food or snack. I keep saying this to everyone around me; I'm just waiting for the day when he would start expressing his desires and food cravings. I would trade anything and run to the kitchen to fulfil his cravings.
Vegetable Noodles is quick to make if you have all the ingredients ready at hand. Chopping and tossing the ingredients together with love is all what you need. You need to make sure you use whole wheat noodles when you buy them from the store.
Vegetable Hakka Noodles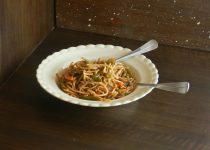 This is a very simple ingredient recipe. You can add chopped cabbage, celery and spring onions also for a better taste. You must make sure you use whole wheat noodles for this recipe.
Prep Time: 10 minutes
Cook time: 20 minutes
Ingredients:
Instructions:
Step 1: Chop all the vegetables into juliennes.
Step 2: Cook the noodles in around 4 cups of water and a few tbsps of oil. Drain the excess water. You can reuse the water for cooking rice or soups.
Step 3: Grind, ginger, garlic and green chillies in a blender. Keep aside.
Step 4: In a wok or a large pan, add some sesame oil and fry the onions.
Step 5: Once the onions are cooked add in the capsicum and sauce for two minutes.
Step 6: Next add in the rest of the vegetables, salt and let it cook until semi - soft. If you want your vegetables completely cooked then you can cook them until soft.
Step 7: Next you need to add the ginger - garlic - green chilly paste. Cook on a low heat till the raw odour goes away. (Takes five minutes)
Step 8: Next toss in the noodles. Mix gently.
Step 9: Add soya sauce, tomato sauce and toss everything very gently with a fork. You can adjust the tomato sauce as per your liking. You can add lesser or more too.
Step 10: Toss well and top it with coriander leaves. Serve with a vegetable manchurian gravy of your choice or tomato sauce.