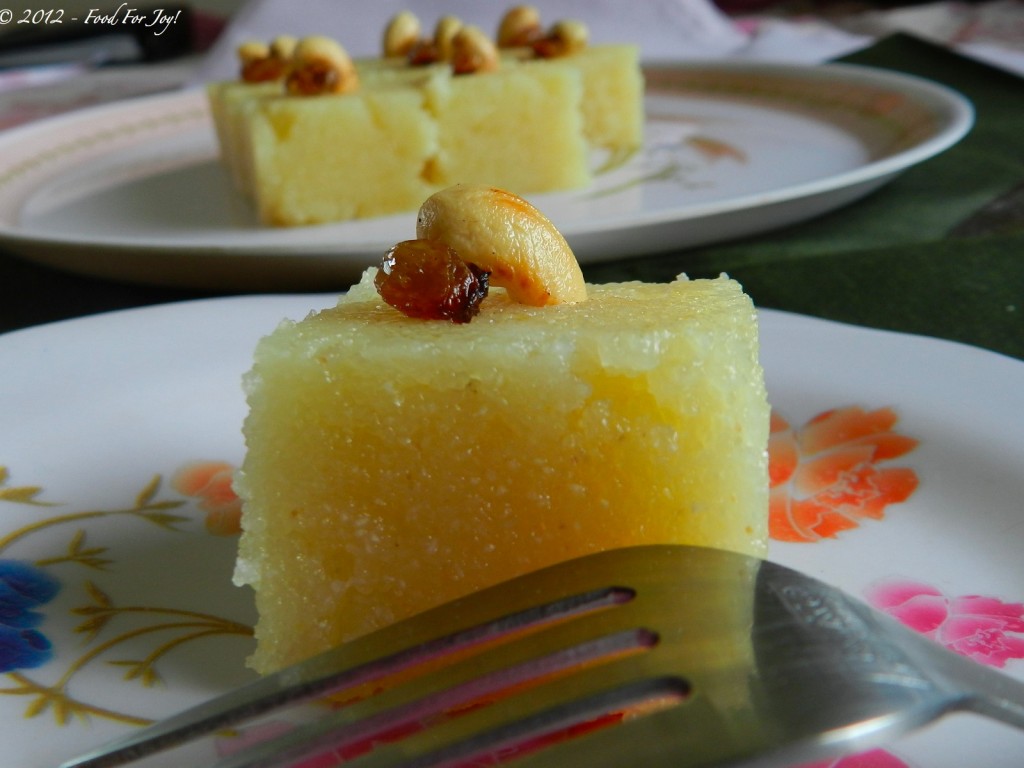 Sheera (Rava Kesari), this word always rings a bell in my head. No matter what time it is, this is one such sweet treat that'll make me stand on my toes. Believe you me; I used to battle while preparing rava kesari until sometime back. Well, that's a long story of why I couldn't get it right. :D Finally, I got to correct myself with the right proportions of ingredients and here are the pictures (You may not be able to taste them though ;)) A close friend of mine, Priyanka will be glad that I finally got it right.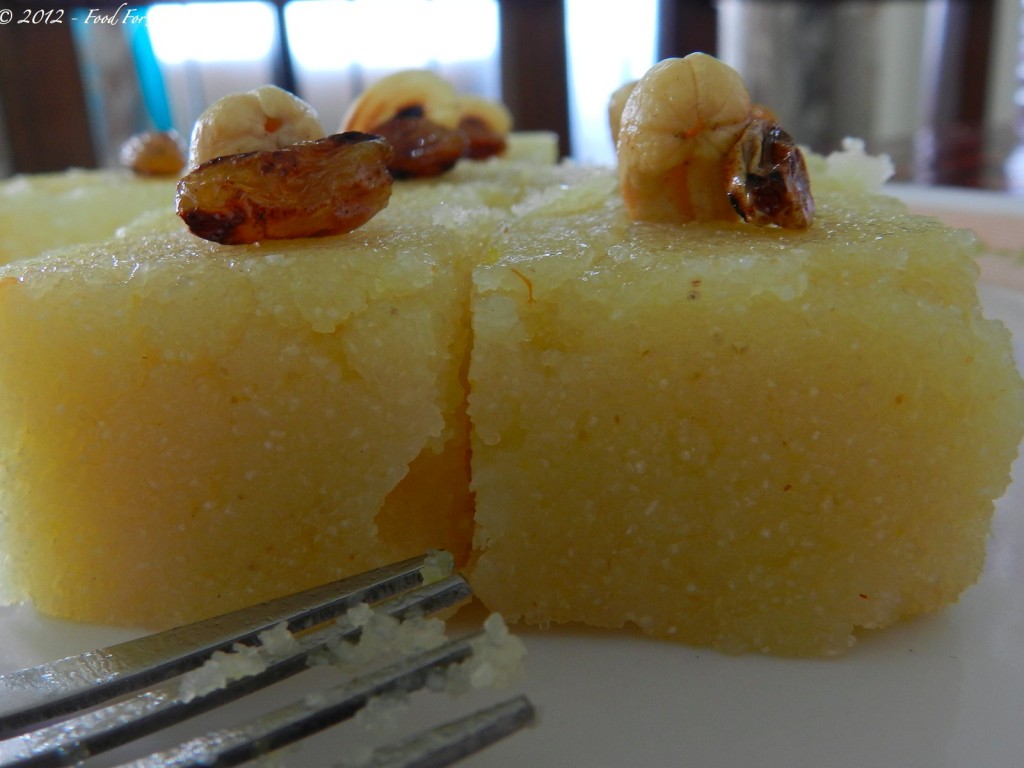 Rava Kesari generally finds its space in the Naivedyam platter at my place. The simplicity of this sweet treat makes it very special. As I have and will always believe, the most delectable dishes in perpetuum have lesser number of ingredients.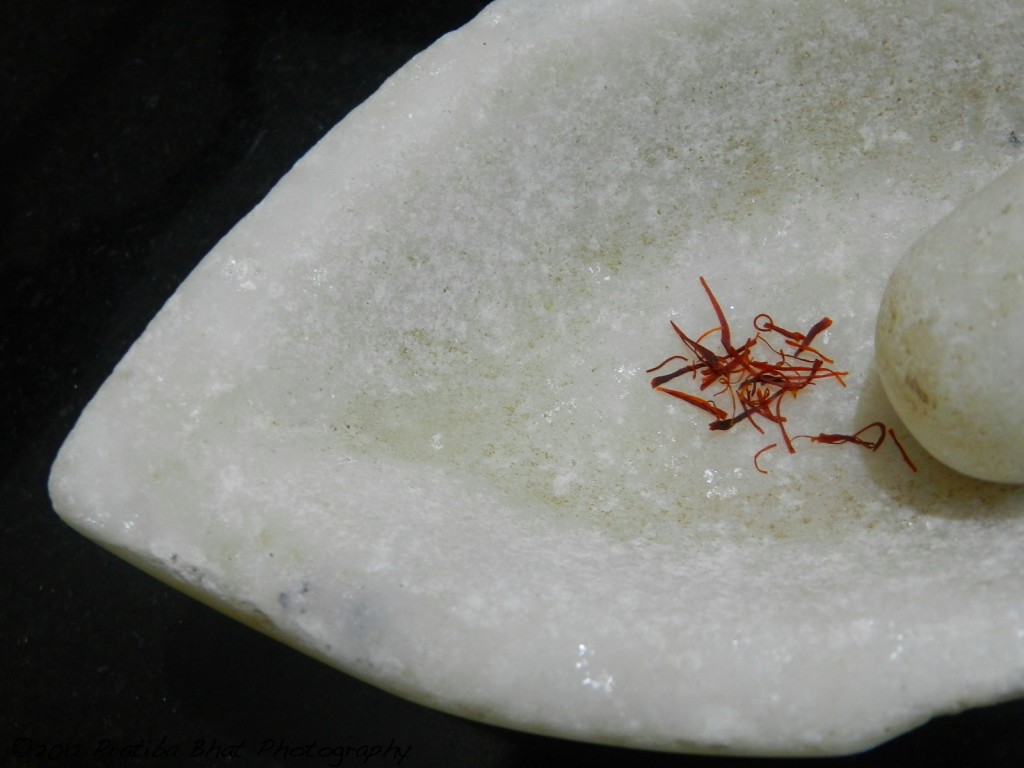 This sweet dish is special for another reason. The day this favorite sweet of mine came out perfect, was my mother's birthday. She too had a sweet tooth just like me. I just thought of giving it a try and it was magic. My 20 minutes of effort paid off! :P That was a happy day for me.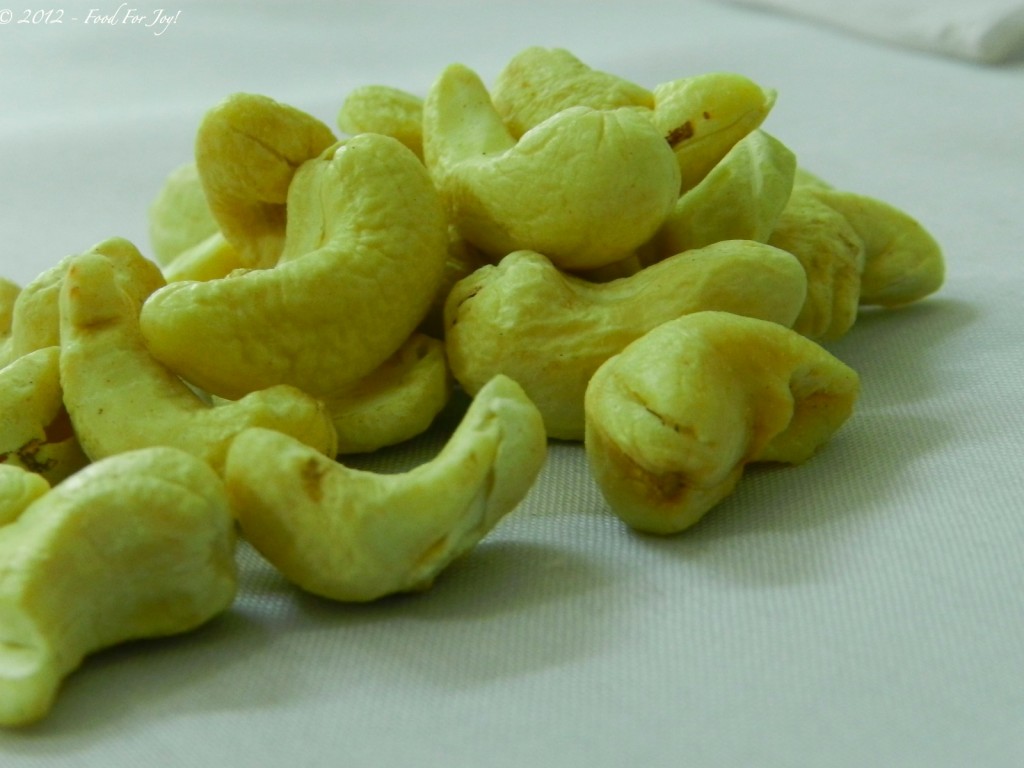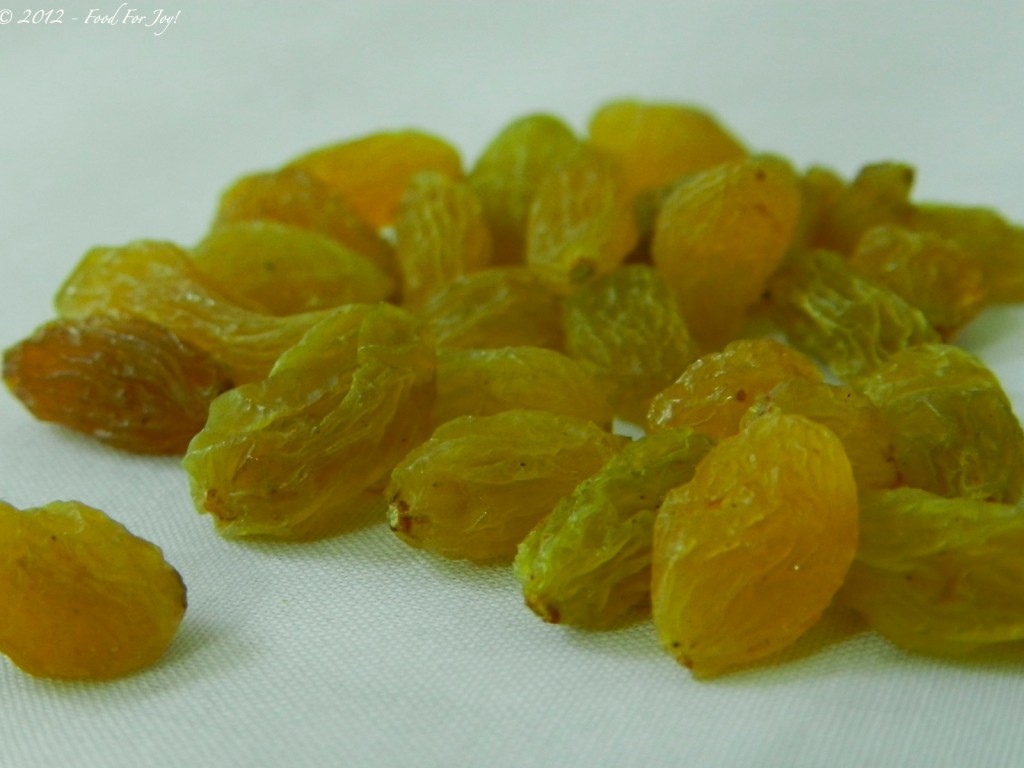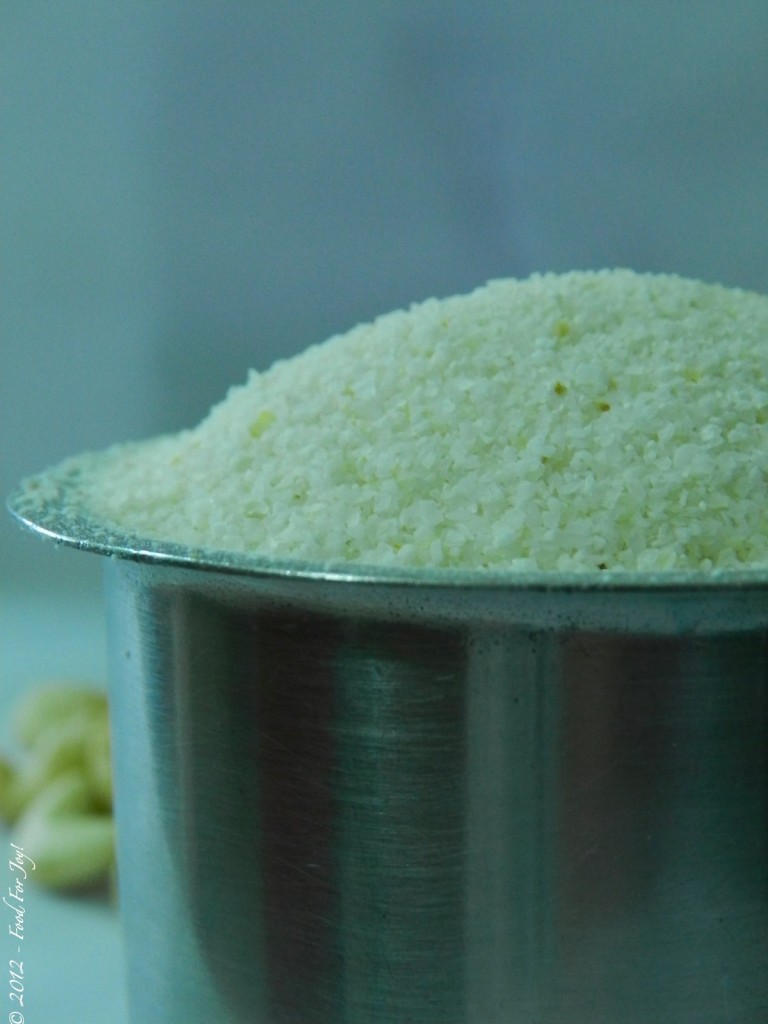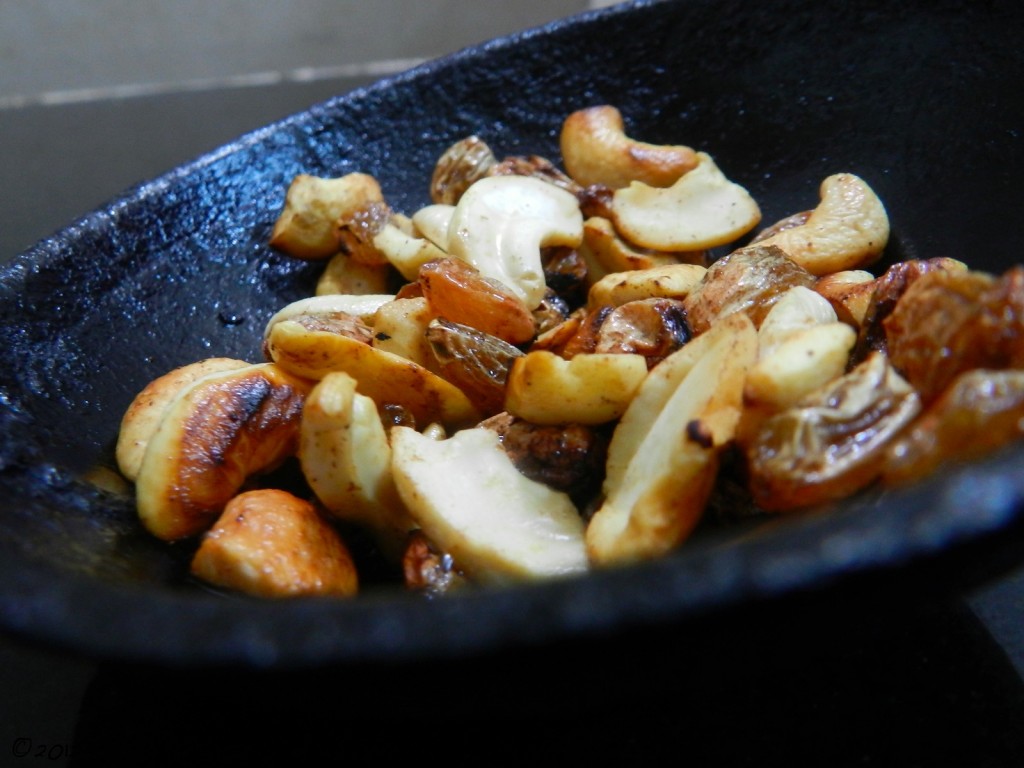 Its a mouth watering sight to see a light yellow colored sweet dish embellished with dry nuts gleaming at me. The crunch of the nuts that comes along with every bite makes life sweeter and I can ask for nothing more :)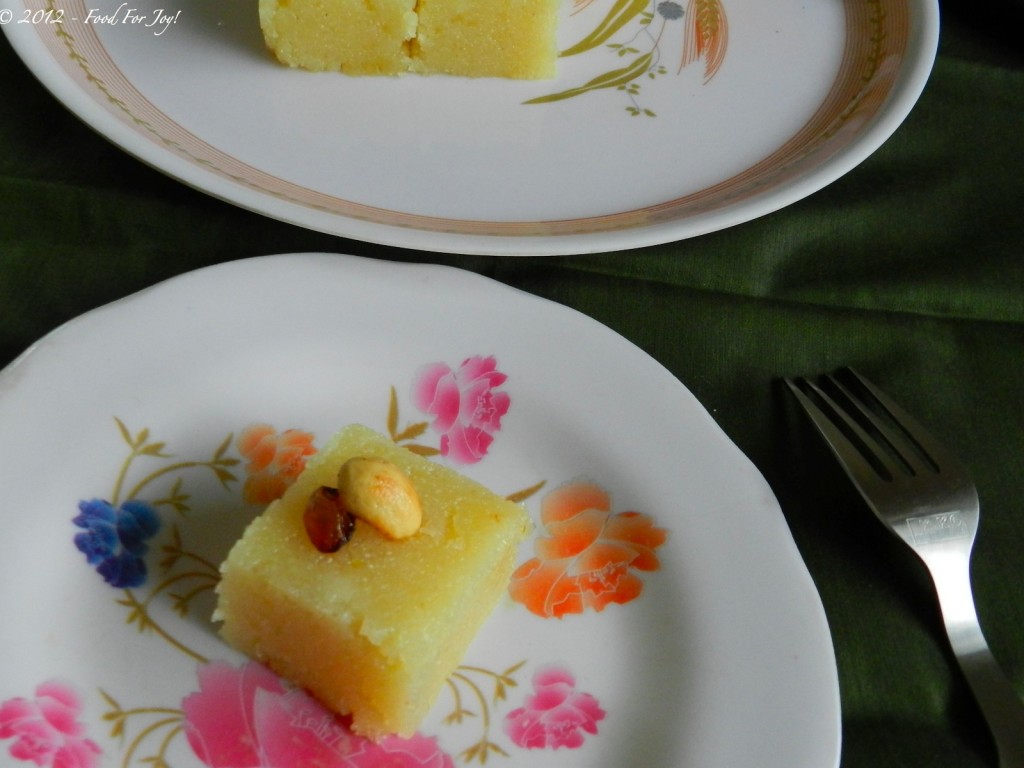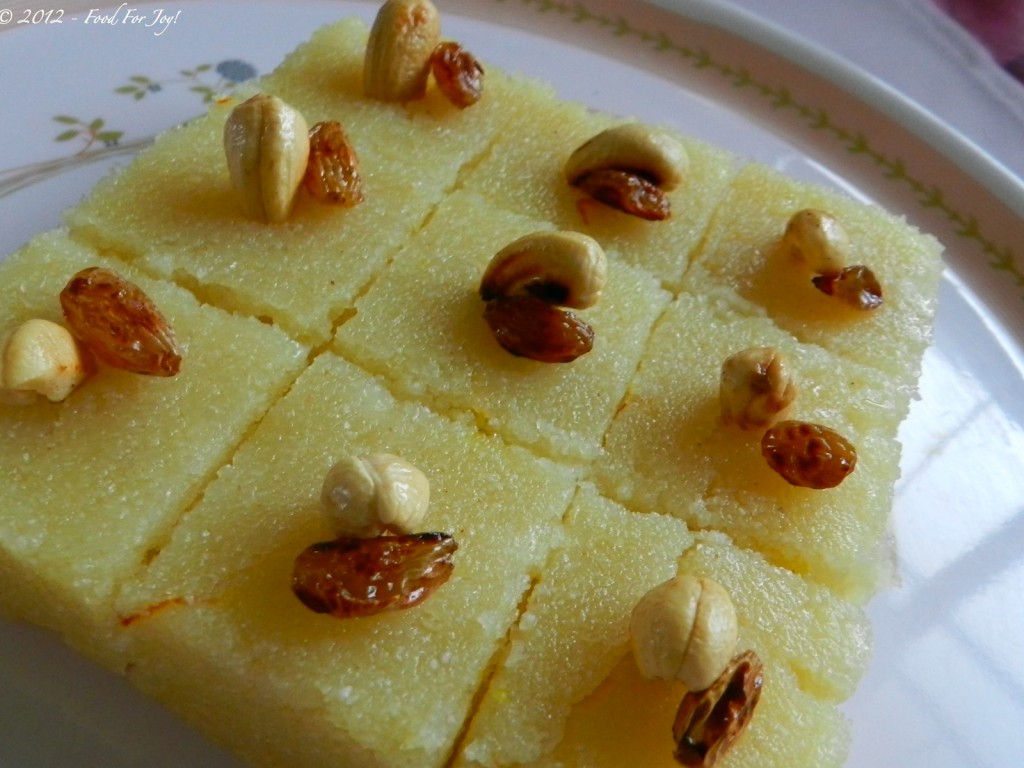 Rava Kesari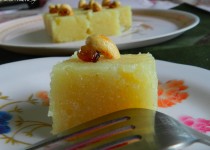 Rava Kesari is an Indian halwa made by mixing semolina (Bombay rava), sugar, kesar and dry fruits bound with water. It is a quick sweet and can be prepared with very less amount of time in hand.
Prep Time: 10 minutes
Cook time: 10 minutes
Yield: 9 pieces
Ingredients:
Instructions:
Step 1: In a wok, boil water. Once, the water begins to boil, lower the flame and add 6-7 saffron strands to the boiling water.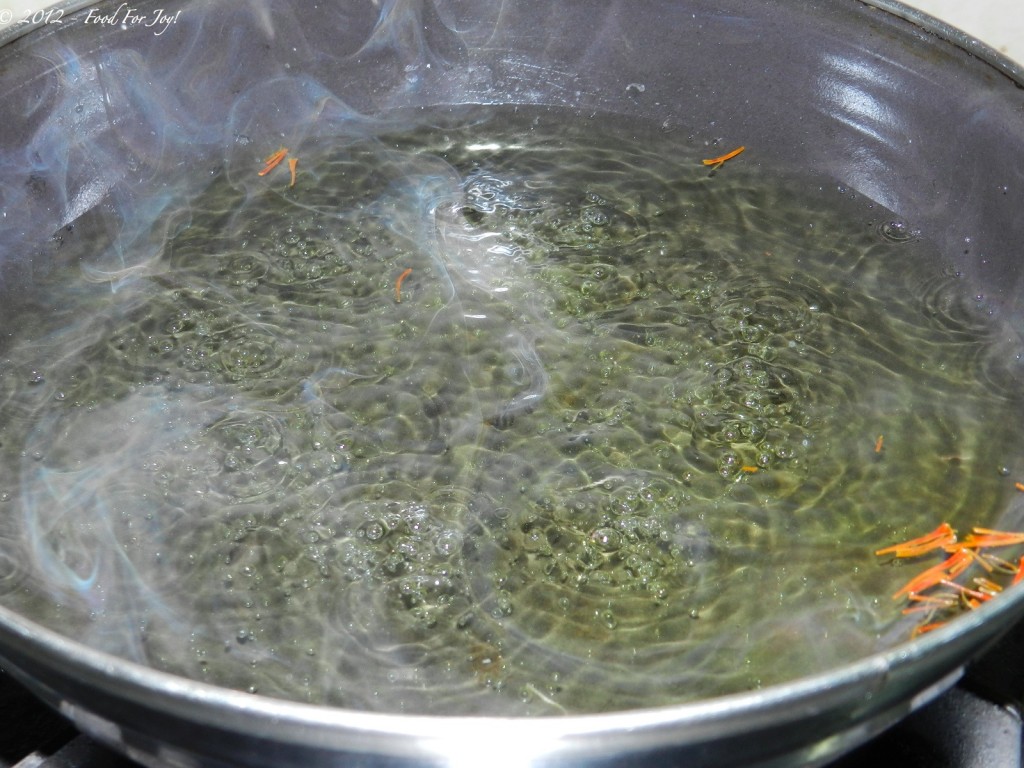 Step 2: In a mortar and pestle, squish the remaining saffron with a tsp of warm milk and add it to the boiling water. (This is an optional step. You may skip this step and add the saffron strands directly to the boiling water without milk.)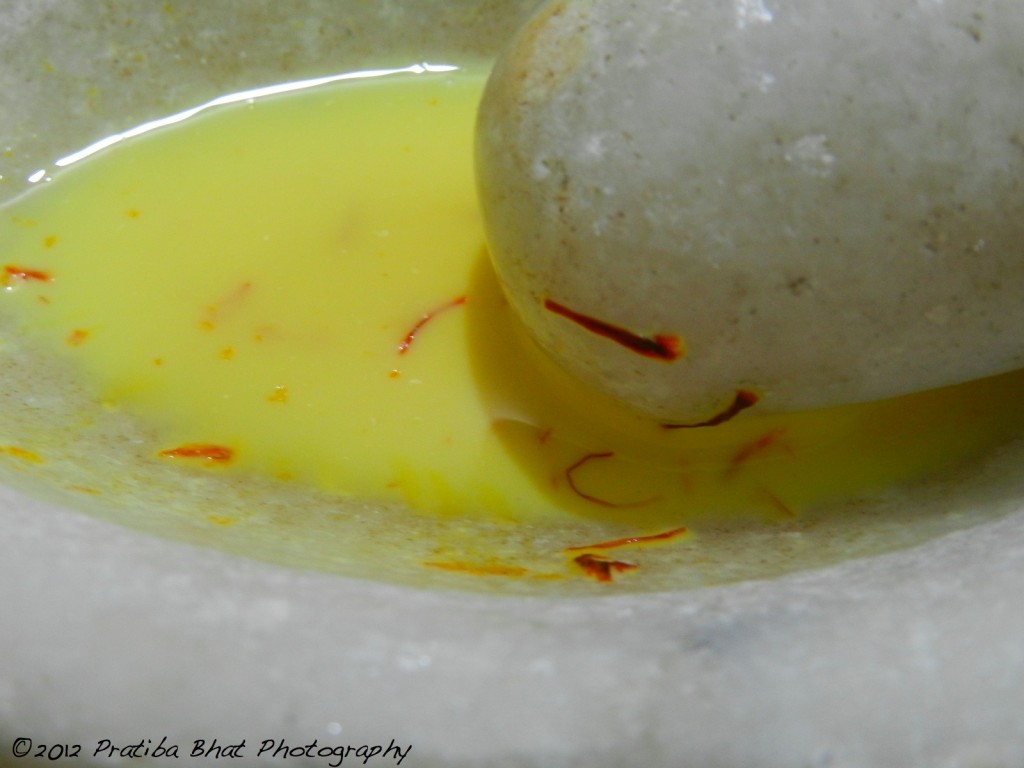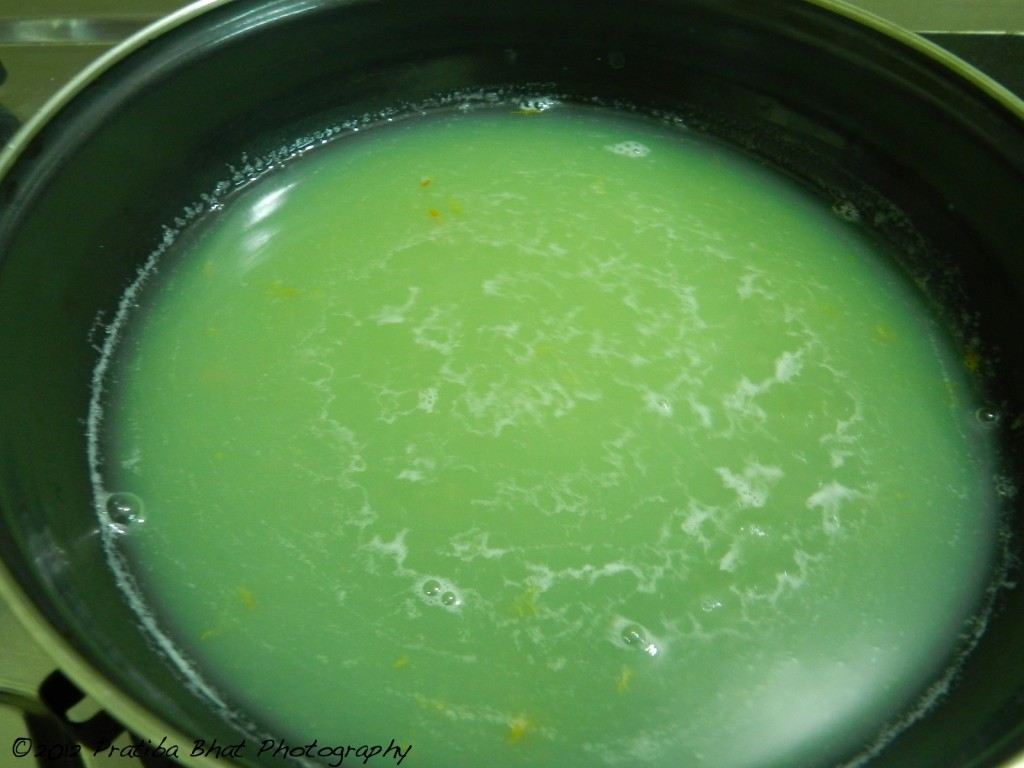 Step 3: Lower the flame and add the roasted rava into the boiling mixture. Start stirring the mixture immediately. The mixture might form lumps. Do not fret. Stir gently on a low flame. The lumps vanish when you add the sugar in the next step.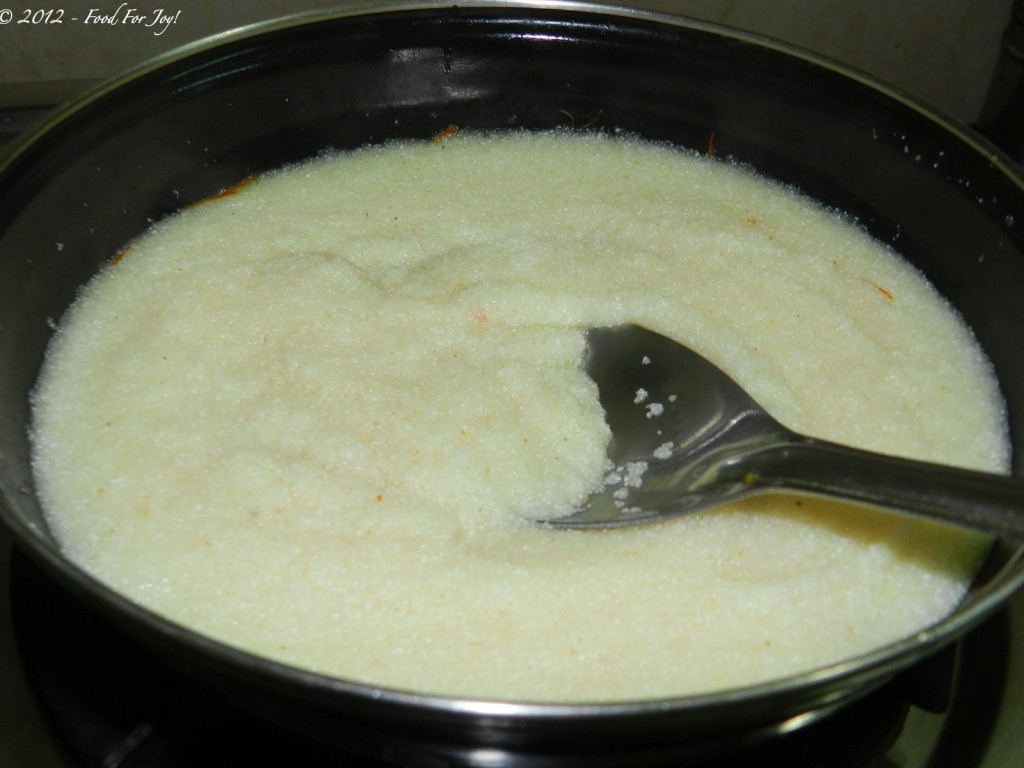 Step 4: Add the sugar and mix until the sugar melts down and binds well with the mixture.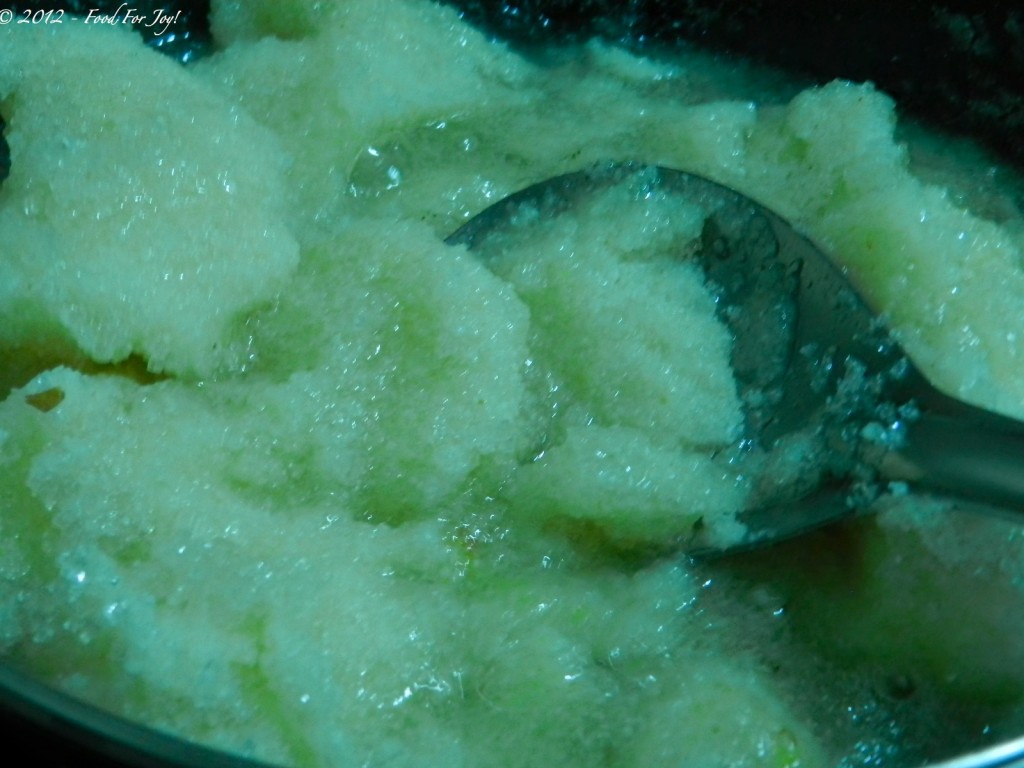 Step 5: Add 3 tbsp of ghee. You can add 1 tbsp more if you would like to. Add the roasted nuts and raisins.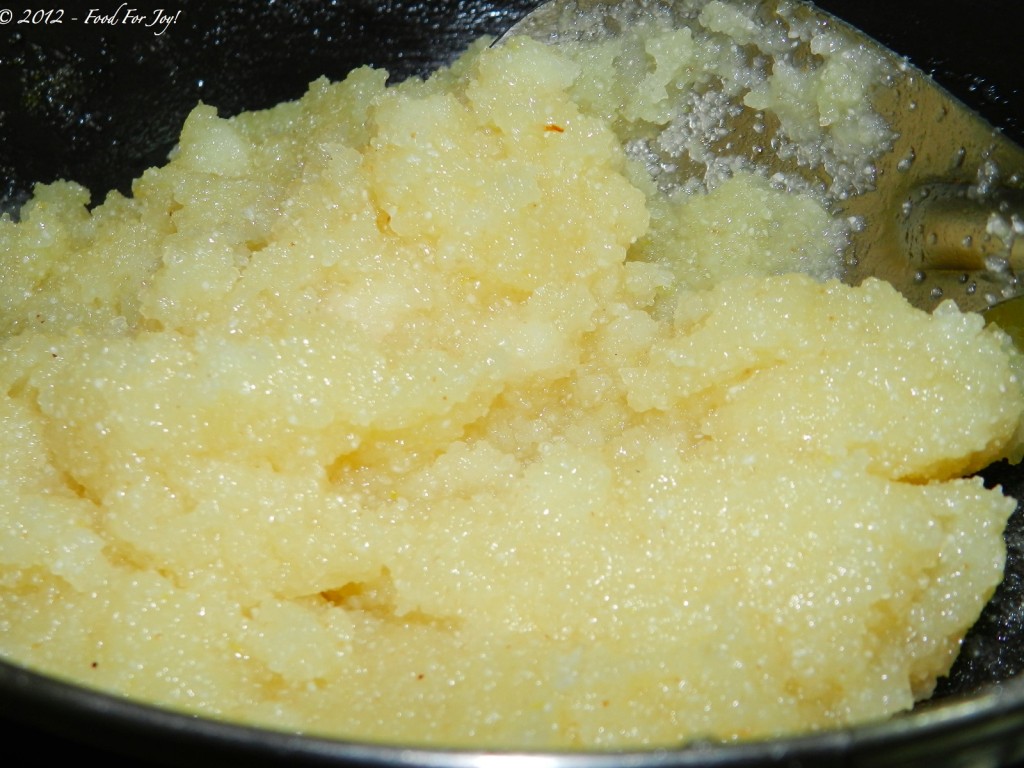 Step 6: Turn off the heat and fold in the mixture gently.
Step 7: You can either scoop out directly and serve or you can put it in a square mould as I have. Grease the mould with a bit of ghee and fill it with the preparation.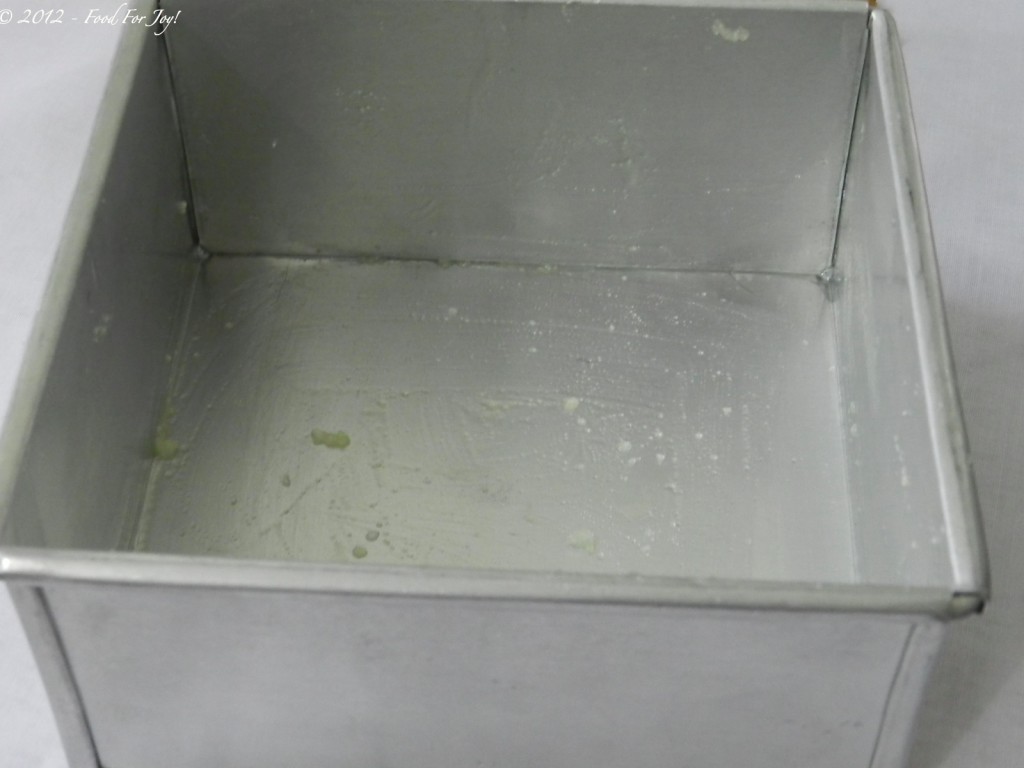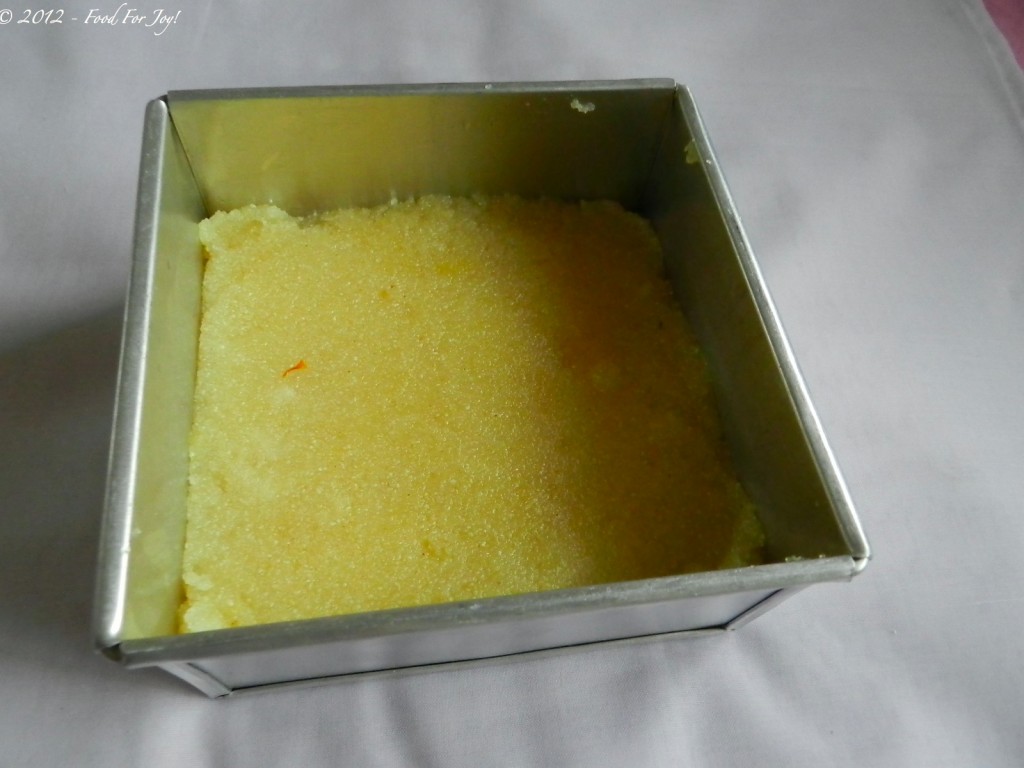 Step 8: After it stands for 15 minutes. Invert the mould upside down and let the sheera fall onto a base.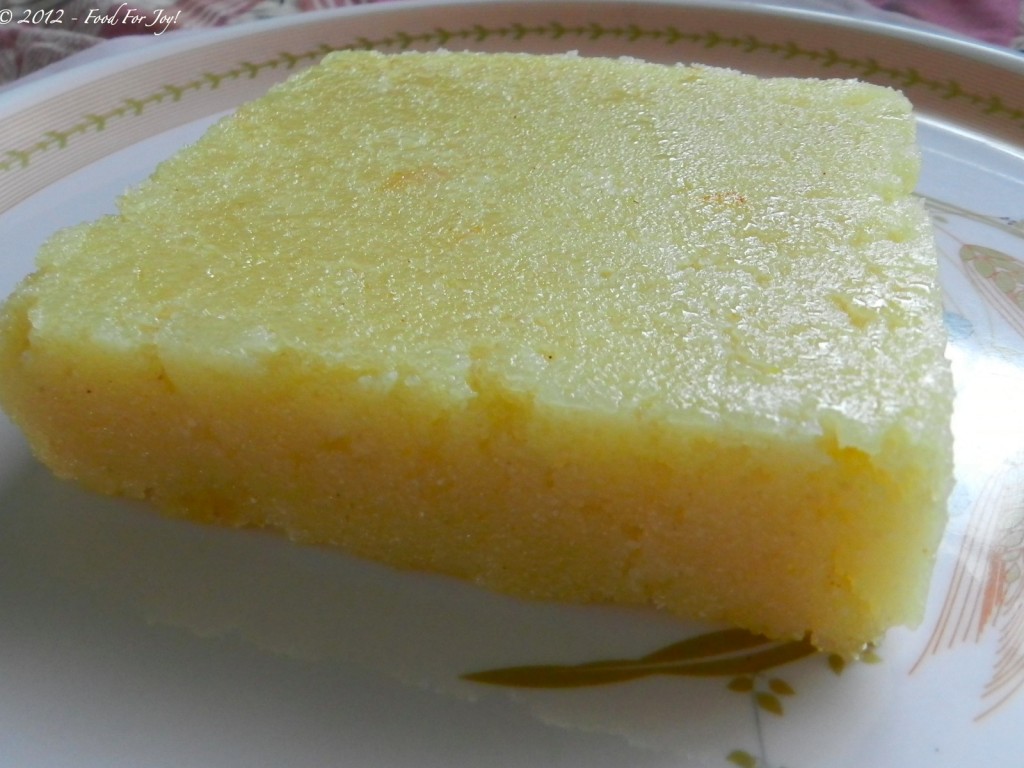 Step 9: Cut into squares. Decorate and serve. :)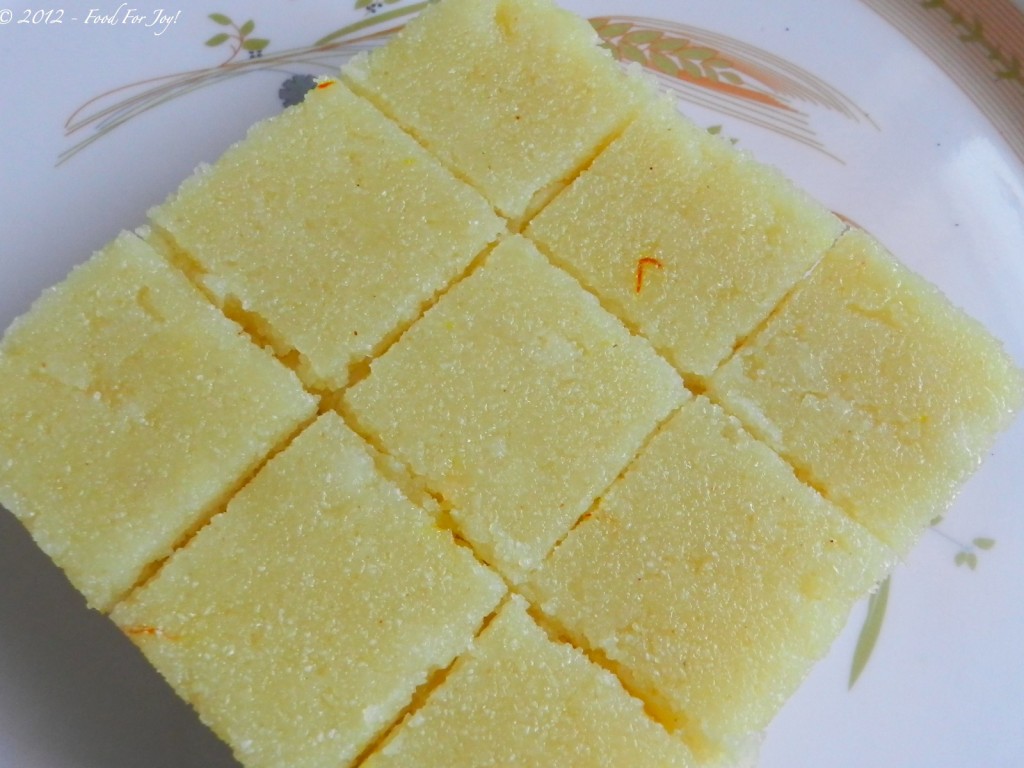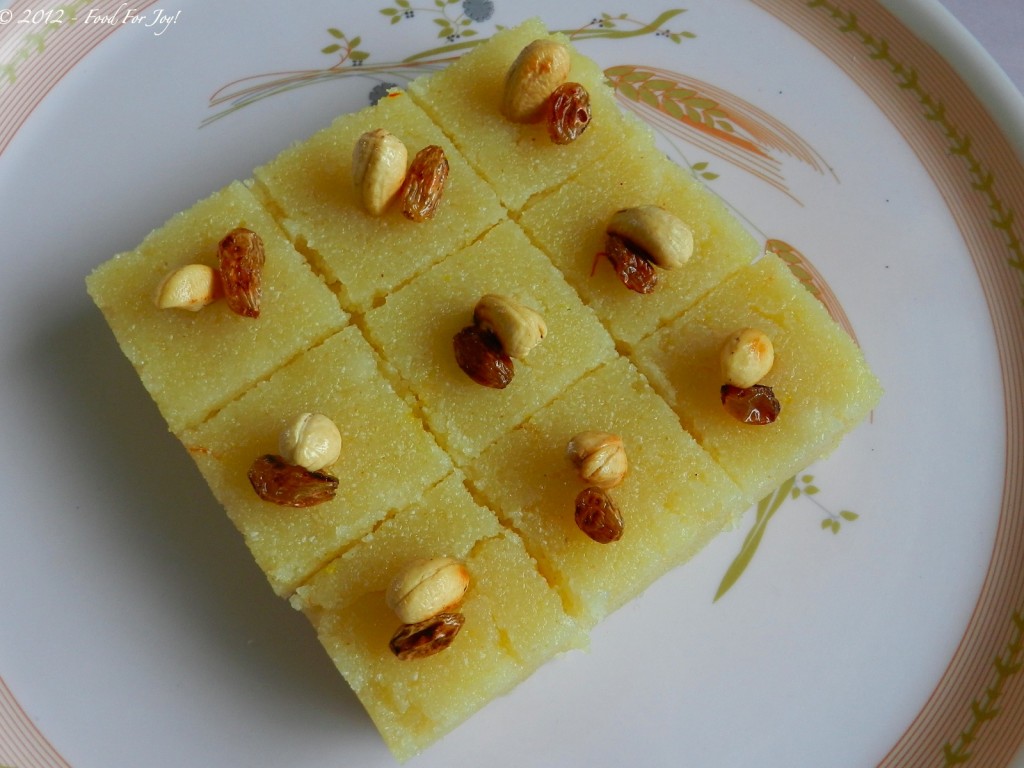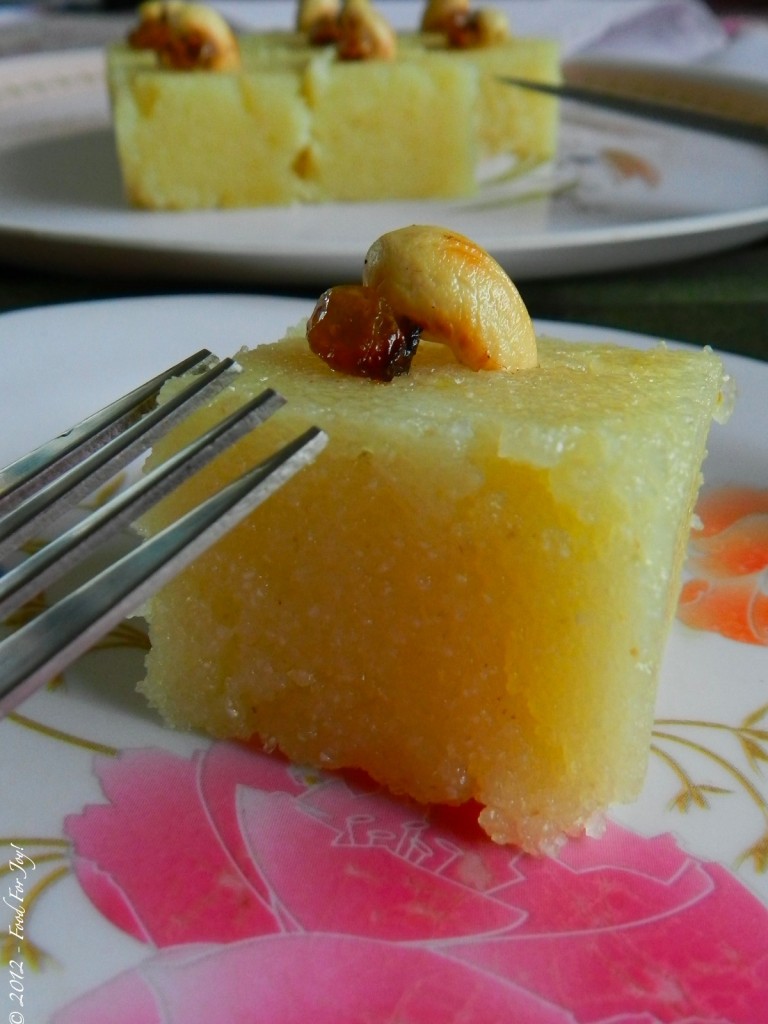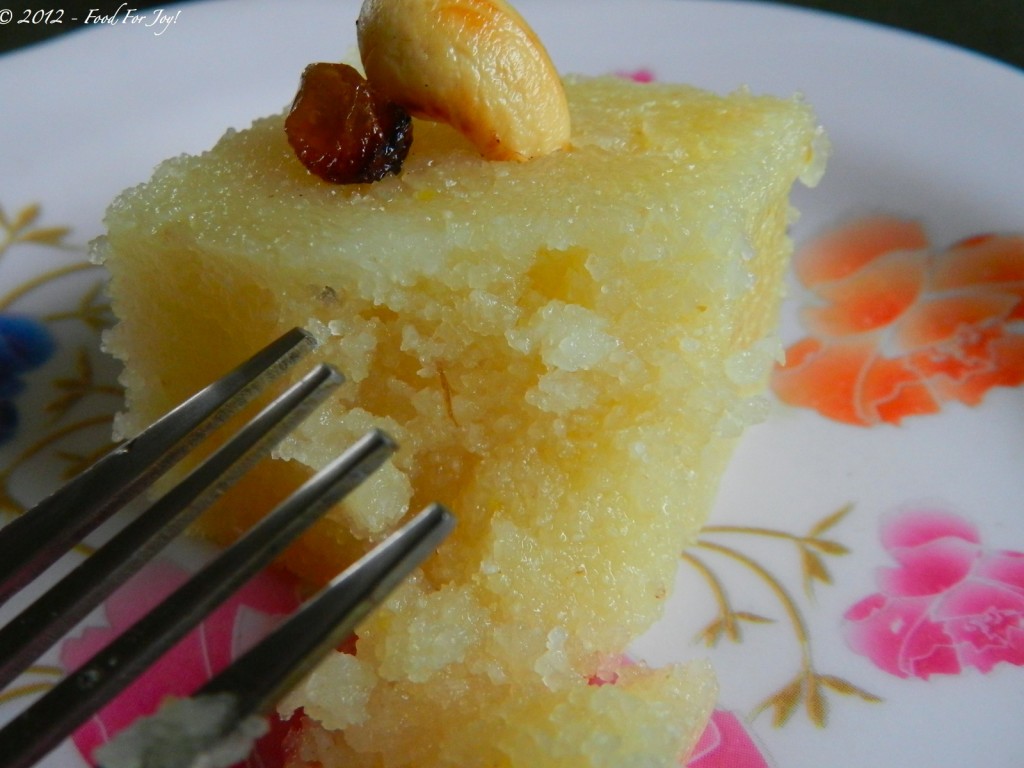 Note: This recipe makes 9 pieces, each of size, 1.5"x1.5"x1.5".