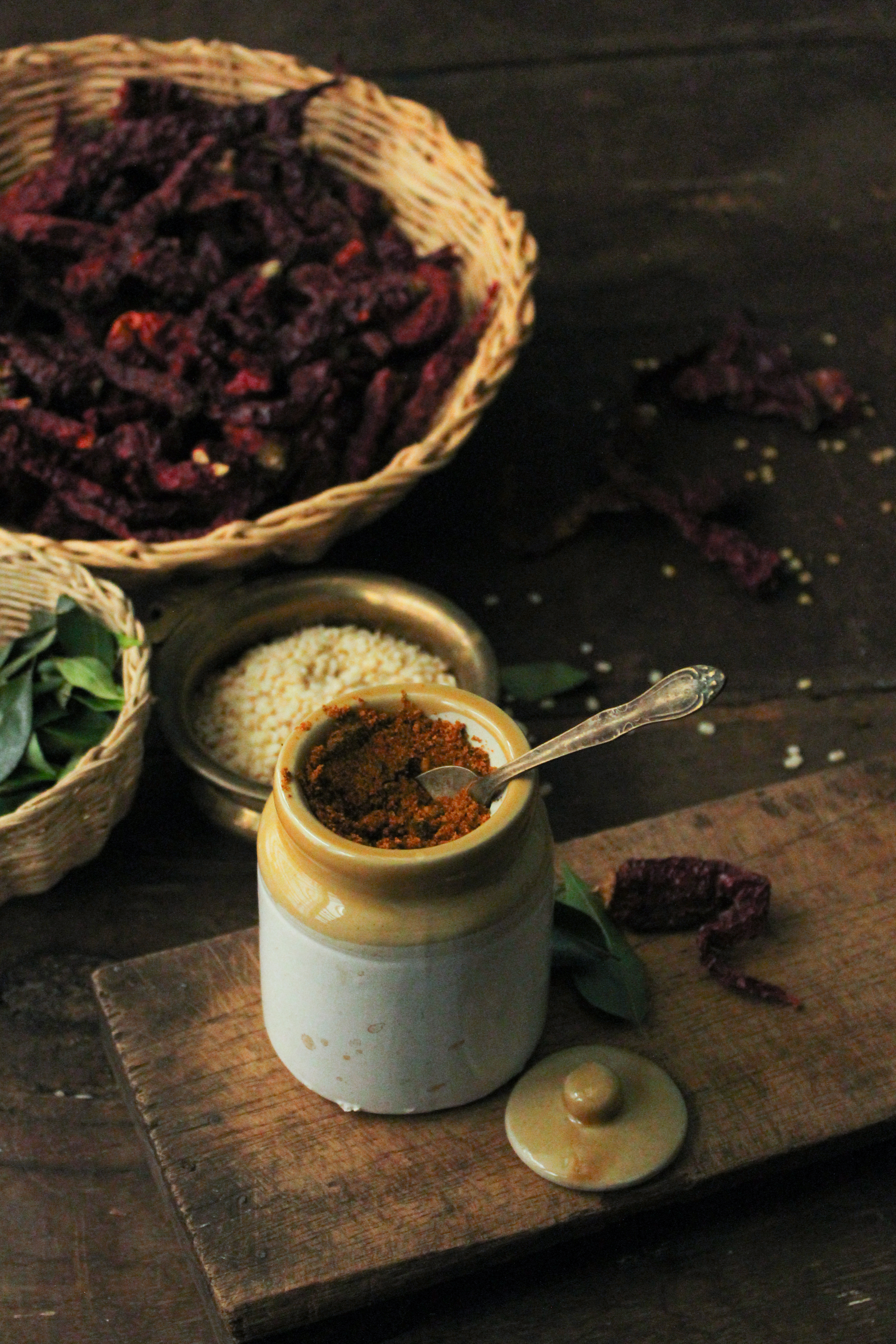 Curry Leaves have been dominant in the South Indian Kitchens since centuries. These flavour packed herbs add more brio to any recipe that makes use of these.
Curry Leaves have got copious amounts of nutrition packed within them, and it is utilised regularly into every day meals and breakfasts.
It is quite a common sight to see people just pick up curry leaves from their food, keep them aside just to discard them. I love to munch on these leaves, even if they are in any state.
During my younger days I obviously never ate any curry leaf that was in my food, including vegetables and as far as I remember I never ate my vegetables adequately.
Chutney powder is a wonderful way to include curry leaves in your diet, if you do not wish to eat it raw or cooked. Roasted and ground curry leaves radiate a beautiful flavour.
If you have fresh curry leaves in hand and you need a way to store them in some form, you can definitely go for making this chutney powder.
Curry Leaves Chutney Powder (Karibevu Soppu Chutney Pudi)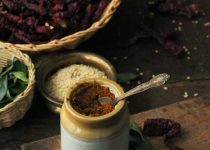 You can savour this chutney powder with idlis and dosas. I personally love to mix this chutney powder with coconut oil or ghee.
Prep Time: 30 minutes
Cook time: 30 minutes
Yield: 1 kg of powder
Ingredients:
Instructions:
Step 1: To a wok, add a tablespoon of coconut oil and let it heat on a low flame. Add the urad dal and roast until golden brown.
Step 2: Next, add another tablespoon of coconut oil and roast the byadgi chillies along with the urad dal. Break the chillies into pieces if required. Roast until it leaves out an aroma. Remove from the wok and let it cool.
Step 3: Next add another three tablespoons of coconut oil. Let it heat and add the curry leaves. Roast till the leaves make a crackling noise. Remove from the wok and let it cool.
Step 4: Grind the cooled ingredients in a mixie jar batch by batch with tamarind, jaggery and salt.
Step 5: Combine the ground powders until well mixed.
Step 6: Store in an air tight container.