When I visit Udupi, a nostalgic feeling creeps in, specially when I see places like Mangalore and the spots where I just used to wait for my bus for the pickup. Not to forget those old restaurants and hotels where I would gorge on local food and savouries. Those were the days when life was set free and there was absolutely nothing to worry about, except studies and projects! When I had the world's time, I intended to be passive. Today, when I look back at my old recipes and blogs I find it rather embarrassing to say that it all started from a Nokia phone, blogspot, and a BSNL broadband internet connection. That is when the blogging mania had just touched the skies. When I look back I cherish those moments and the days where the passion to cook and share was a pure belief in me that this will definitely fetch me happiness wherever I go and whatever profession I end up in. There have been a number of people who have energised me to delve into this world of writing and photography coupled with recipe writing. A few have been forgotten by this world. Ashok sir , who is no more, who I can never forget, and a person who inspired and was revered by many. He along with so many had made a big place in my heart, where I can look back and cherish those whimsical incidents which now have become short stories of my life.
In this post of "I Heart Series", I had to single out and acknowledge a very old blogger cook by name Krishnaveni who I used to look up to in my 20s when I had just started blogging about food. Krishnaveni is highly gifted in preserving the traditional – age old recipes. If you see through her blog "Ruchi Ruchi Adige", you will notice the simplicity of her blog, yet she preserves the elements of all the recipes of the native Mangalore and Udupi regions. These are the long lost recipes of childhood. Whoever can connect with me now and visits her blog would definitely agree that she has a lot of insight about traditional cooking. I am indebted to people like her, who work so hard, building a huge database of ancestral recipes left for the people to try on and engage their families with such alluring and earthy recipes.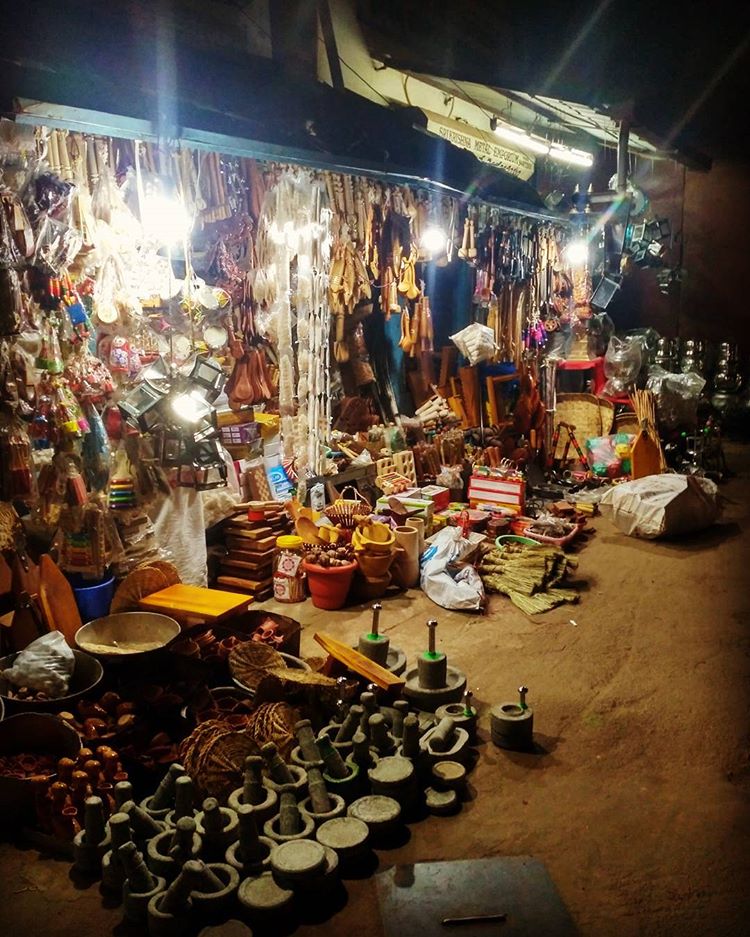 When I talk about Udupi, I do have a recipe and a nostalgic story connected always. Sasmi or Sasive is the most commonly sought after comfort food back in my native and it goes without saying that I seek this every time I need some loosening and good food on my platter. Coconut is always a winner element in any recipe and it brings out the best from whatever it goes into. Sasmi calls for a lot of coconut and thats the beauty of these regional recipes. You get to see a lot of local ingredients being used extensively and they are proven to be healthy as well. This recipe is very transparent and if you have the taste buds of a South Indian, I'm sure you will love to cook this!
Cucumber Sasmi (Southekayi Sasmi)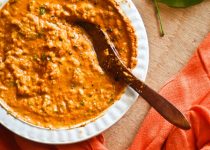 Sasmi or sasive is a popular Karnataka recipe that has variations across the state. This recipe uses varied vegetables. The base of this recipe is coconut, mustard seeds, dry red chillies and tamarind. The variations of this recipe uses mango, beetroot, pineapple or mangalore cucumber. If you are using mango, you must skip using tamarind. In my hometown, the popular vegetable used is cucumber.
Prep Time: 20 minutes
Cook time: 10 minutes
Yield: 3-4 servings
Ingredients:
Instructions:
Step 1: In a mixer jar, add coconut, mustard seeds, red chillies and tamarind with half 1/4 cup of water and grind well to form paste.
Step 2: Put this chutney into a bowl and add salt. Mix well.
Step 3: Add the chopped cucumber. Mix well.
Step 4: Prepare the seasoning. In a small wok heat coconut oil. To this add mustard seeds. When its starts spluttering add in the curry leaves. Pour this seasoning over the prepared chutney. Serve with hot rice.