Dear Readers, get yourself ready for another sweet treat. No, its a from a different food writer this time. I welcome Supriya from "Quiche n Tell" to be a guest writer for my blog.
Do visit her blog Quiche 'n Tell for her elaborate recipes and chic content. Over to you Supriya. :)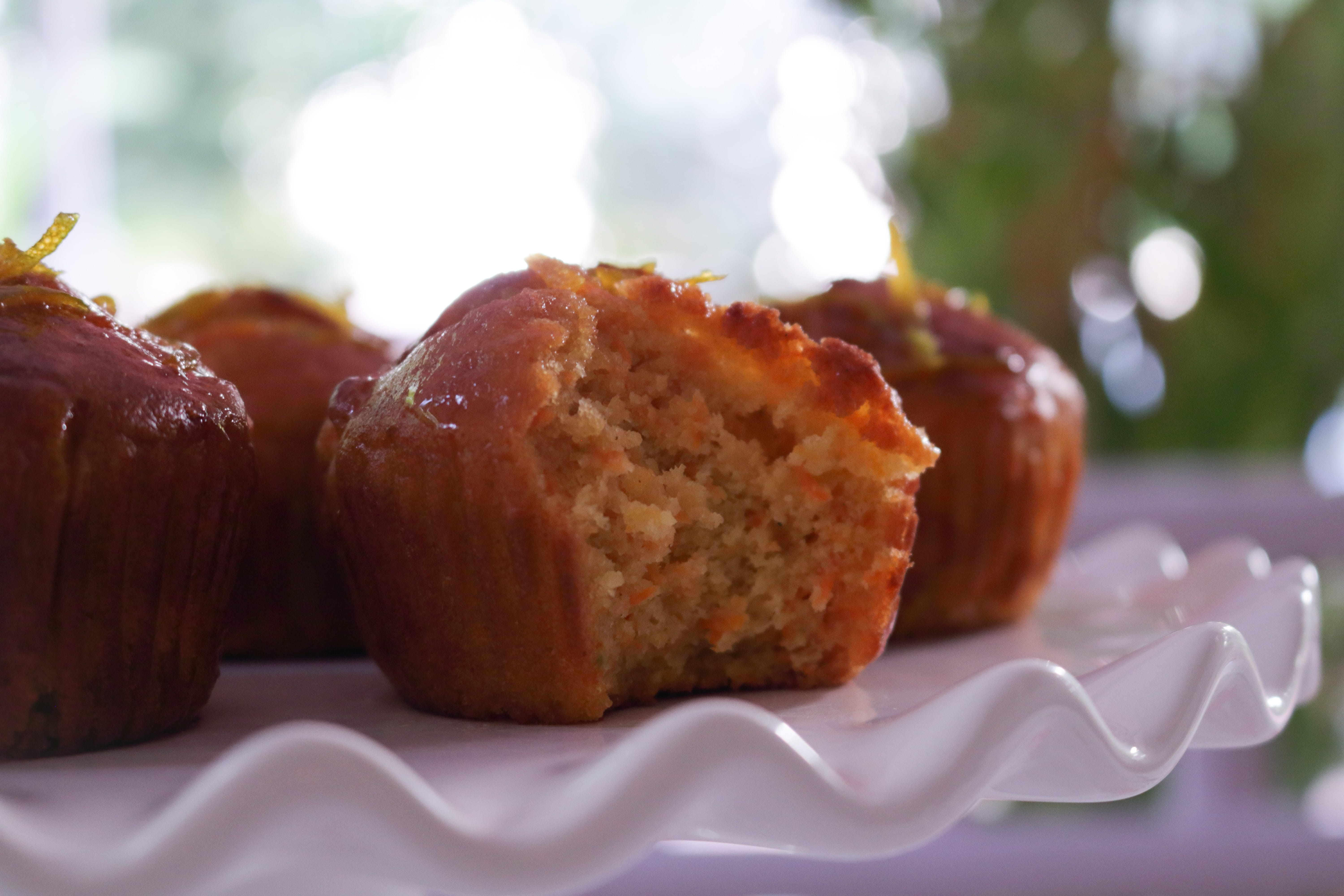 Baking is a passion. I began experimenting when I was 14 or 15 and with every year, the urge became stronger. Initially I made mainly simple cakes, pizzas and gratins. And those experiences helped me improve my techniques and the recipes I was working with.
In the last few years, my baking has evolved to include healthier recipes. Gluten-free, eggless and low-fat options seemed exciting and made my creative juices flow. Of course, these experiments didn't always yield great (or even edible) results. But they taught me useful tips and tricks with ingredients and techniques.
So when Pratiba agreed to let me write for her blog, an eggless recipe seemed the natural dish to make. I'm always looking for easy and healthy breakfast options since mornings are inevitably rushed and one doesn't have the time to make elaborate dishes. Believe it or not, I bake this eggless carrot cupcake for breakfast. It is made with whole wheat and packed with freshly grated juicy, carrots and is so easy to grab in the morning maybe with a glass of milk and that means job done!
You will notice that the cupcake has no frosting. That is to cut out the unnecessary sugar. I admit I'm not a big fan of sugar-saturated frosting because I think it distracts from (or masks) the flavour of the cake and needless to say, very unhealthy. Instead, the cupcake has a shiny, orange glaze to complement the carrot. Carrot and orange make a great pair. Thin ribbons of orange zest add a bittersweet note to the cupcake.
So I hope you enjoy baking and eating this very simple yet delicious cupcake. It hardly takes any time or effort and is a great one to cook with your children during the holidays.
Eggless Carrot Cupcakes With Orange Glaze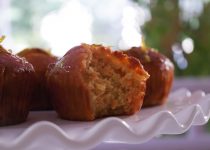 Ingredients:
Instructions:
Step 1: Preheat the oven to 180℃ and line 12 cupcake molds with lightly greased cupcake liners.
Step 2: Sift together the flours with the salt and soda bicarb in a bowl.
Step 3: In another bowl, whisk the oil and yoghurt together and add the vanilla extract.
Step 4: Then whisk in the sugar, followed by the dry ingredients. Mix until just combined.
Step 5: Finally, gently fold in the carrot taking care not to overmix (the soda bicarb will go flat and the cakes will not rise).
Step 6: Using a rounded spoon drop the batter into the prepared mold till ¾ full and bake for 20 minutes till the cupcakes are golden and you get a clean toothpick when you test the cakes.
Step 7: Remove the cupcakes from the molds and cool completely before glazing.
Step 8: To make the glaze, combine the butter, 2 tbsps orange juice, zest and sugar and bring to a boil.
Step 9: Lower the heat to a simmer and stir till the sugar dissolves completely.
Step 10: In a bowl, mix the cornflour with the remaining 1 tbsp of orange juice.
Step 11: Pour this mixture into the simmering glaze and bring to a boil till you get a semi liquid, treacle-like texture.
Step 12: Take it off the heat and cool. Brush the glaze on the cooled cupcakes and allow to set for an hour.