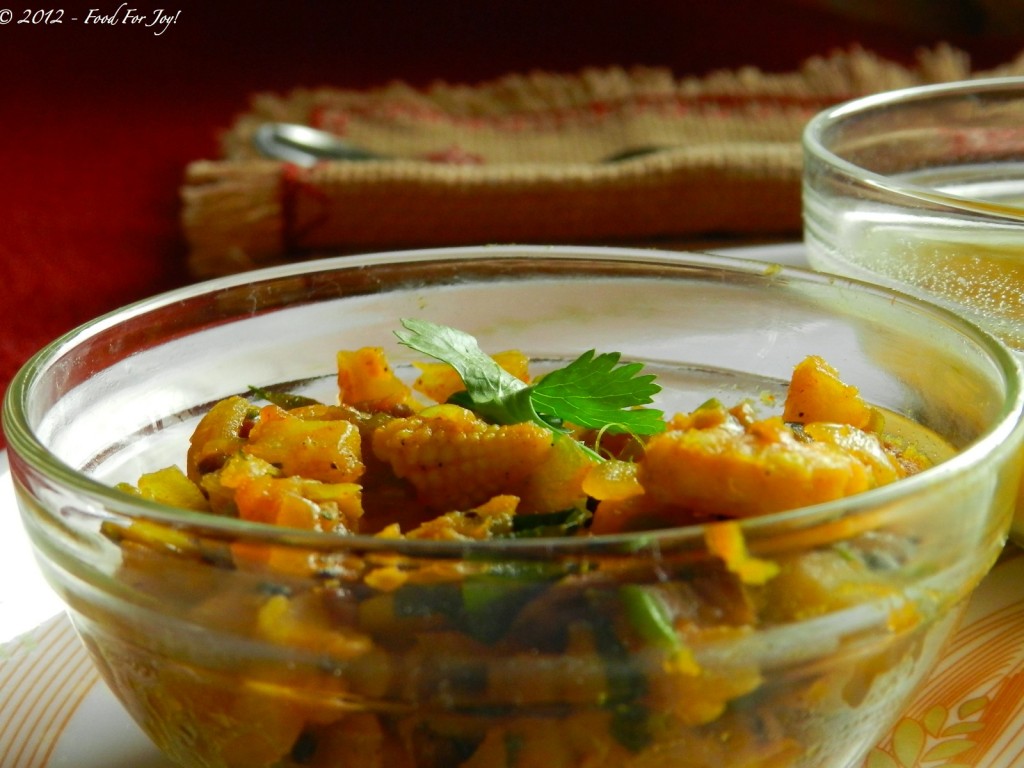 Experimenting with food is quite a crafty job. One ingredient added into the cooking pot can enhance or run down the taste of what's cooking. The same happens to me quite a number of times. Some of my culinary experiments have been successful; some have failed me too, specially while catering with leftovers. But trust me, playing with ingredients is real fun and I totally enjoy when the outcome is toothsome!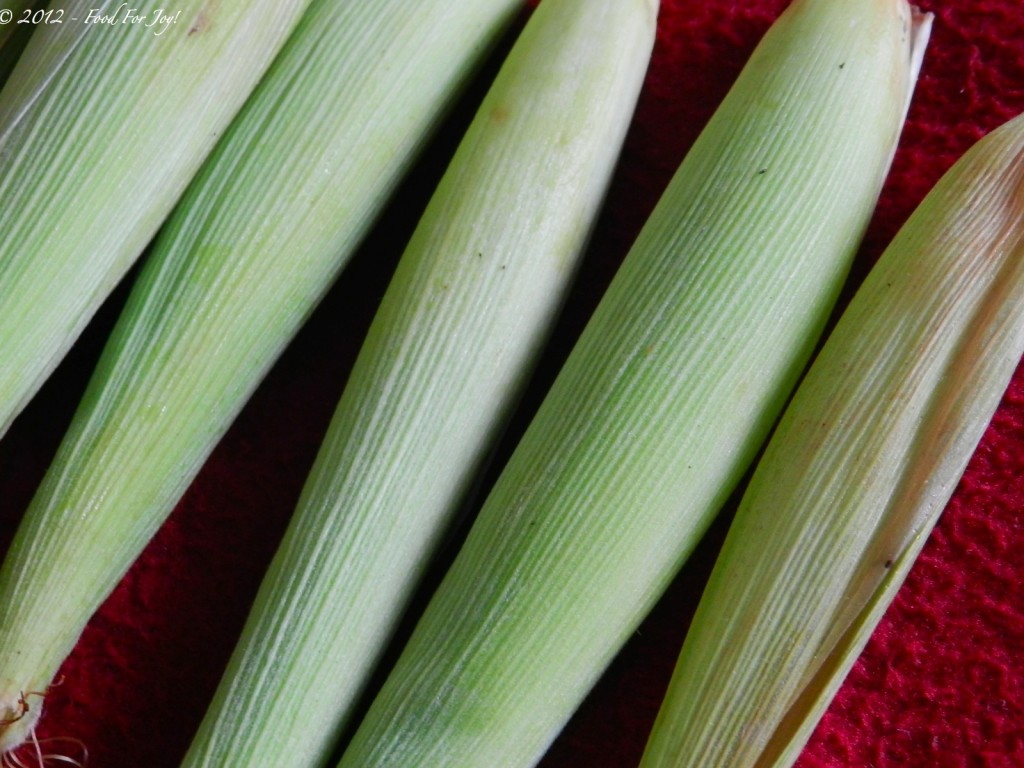 On the other side photography as a hobby gives me good treats everyday. I discover new concepts. I've started looking at things and objects with a wider perception. When the subject below my lens is good food, thats it, the tunes of the clicking keep echoing at home. On the whole, I can my proudly say that my new found love is food photography. :) Of-course I'm still a novice and I'm yet to learn multitude techniques in this wonderful art. A lot of concepts need to be uncovered by me.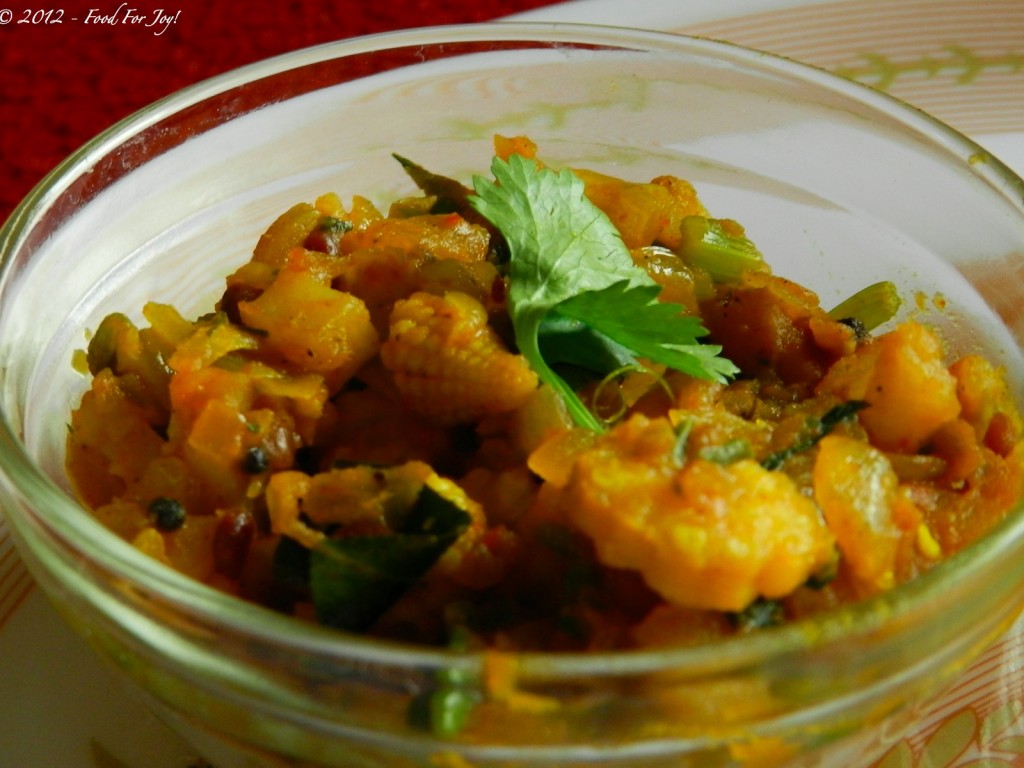 The recipe of the day is a simple delicacy of stir fried baby corns with potato and tomato gravy. This is a good accompaniment in your lunch or dinner platter. It can go well with puris and chapathis as well. It tastes tangy with aromatic spices making their way to impress your taste buds. You may find yourself scraping away your bowl of stir fried baby corns. Was that too much? ;) May not be if you really take a bite. :)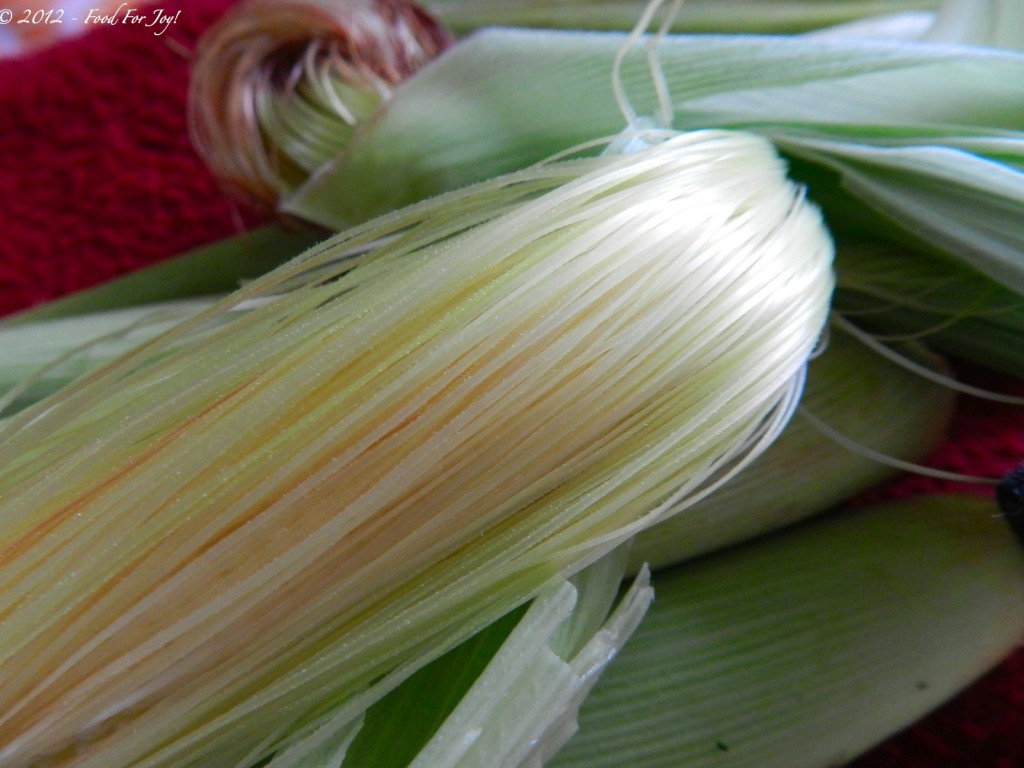 Baby Corn Masala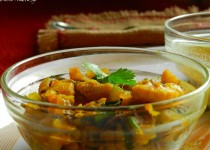 Baby Corn Masala is a dry curry made from baby corns and diced potato cooked along with tomato-onion gravy. This can be served as an accompaniment in your lunch platter.
Prep Time: 25 minutes
Cook time: 20 minutes
Yield: 3-4 servings
Ingredients:
Instructions:
Step 1: Cook the baby corns and potato in a microwave or pressure cooker.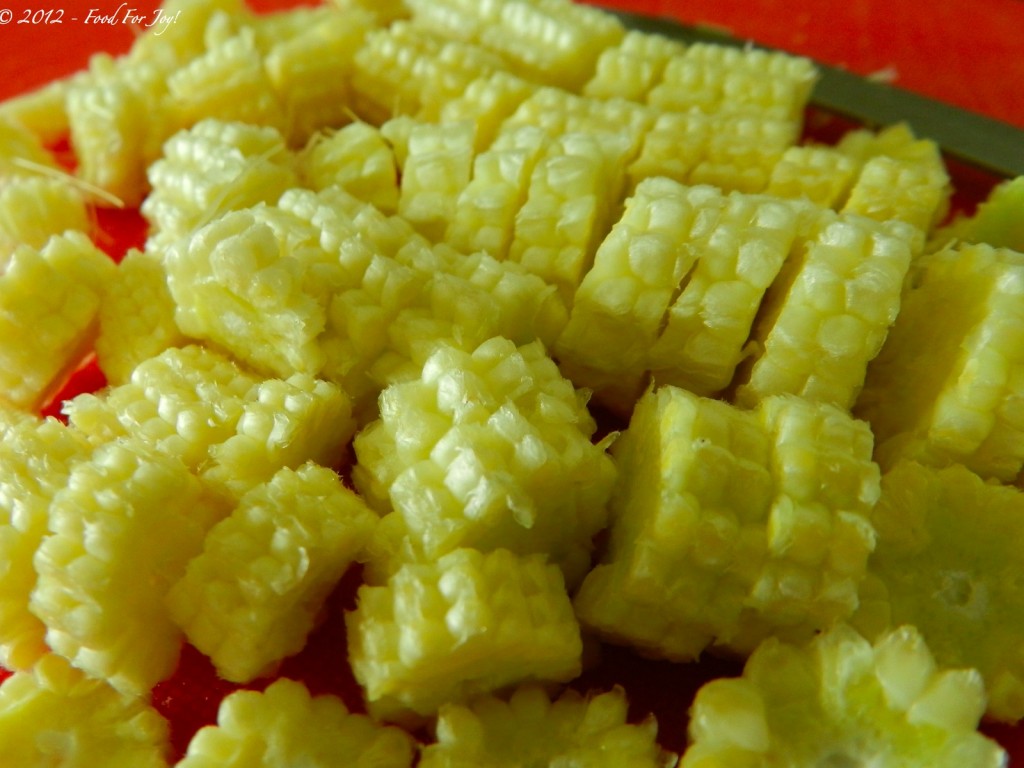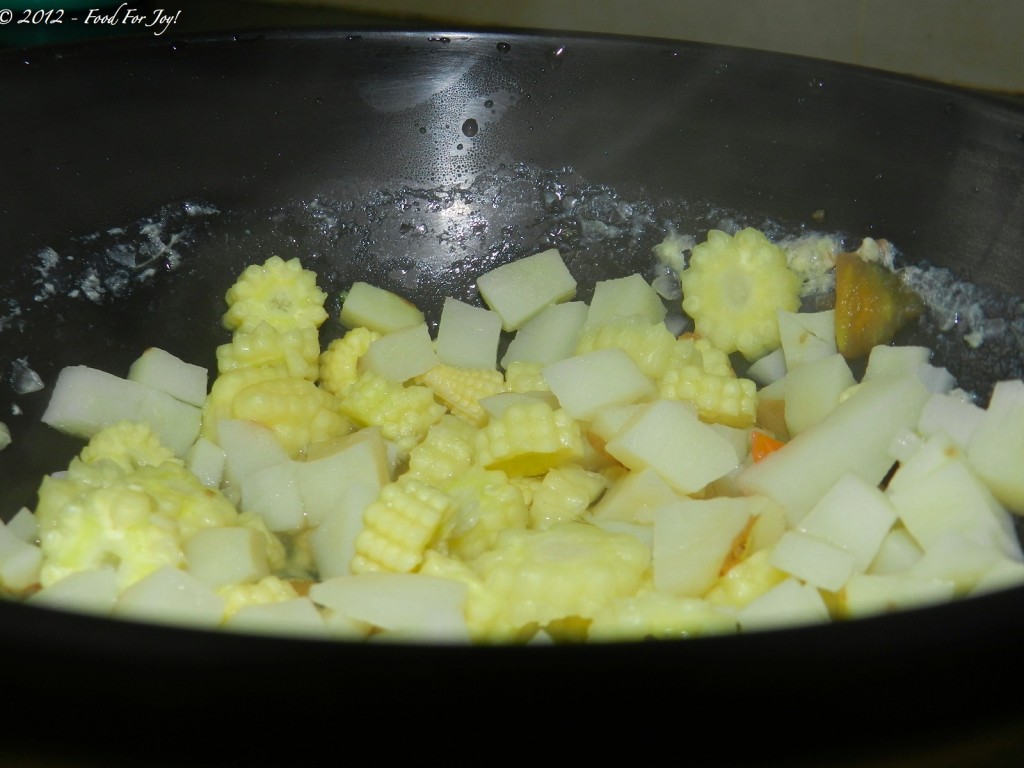 Step 2: In a wok, heat oil and add mustard seeds. Wait for the seeds to stop popping. Turn off the flame and add the remaining seasoning ingredients. (I generally turn off the flame after adding mustard seeds just to avoid the risk of burning the spices).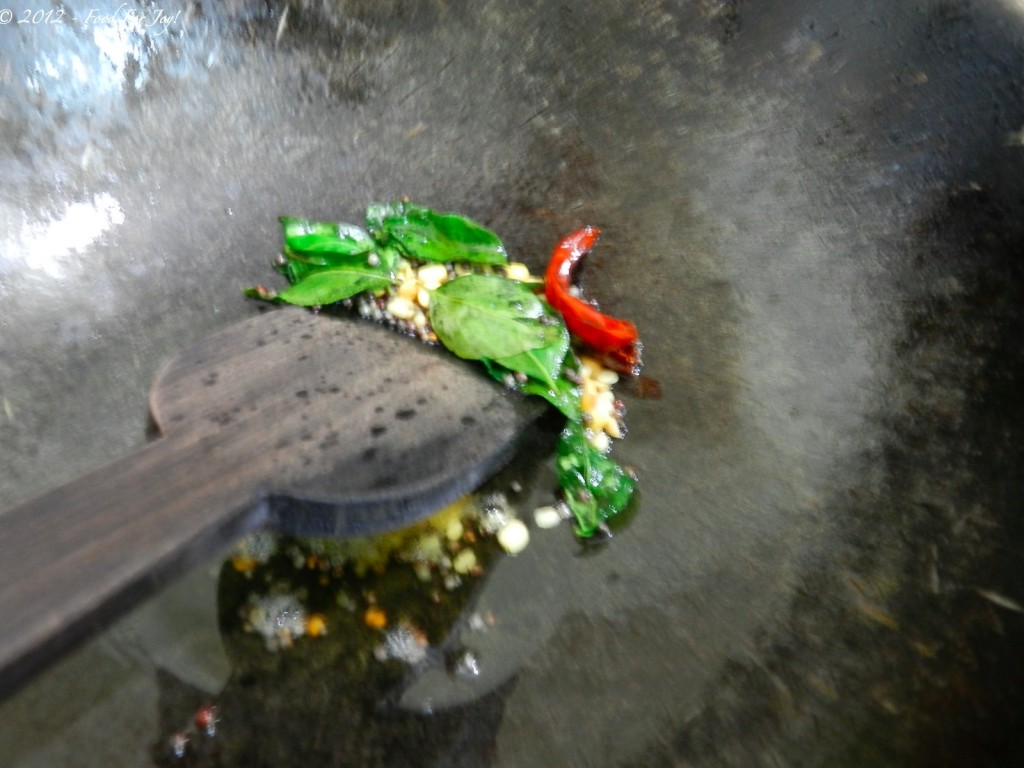 Step 3: Add the onions and green chillies. Fry till the onions are transparent.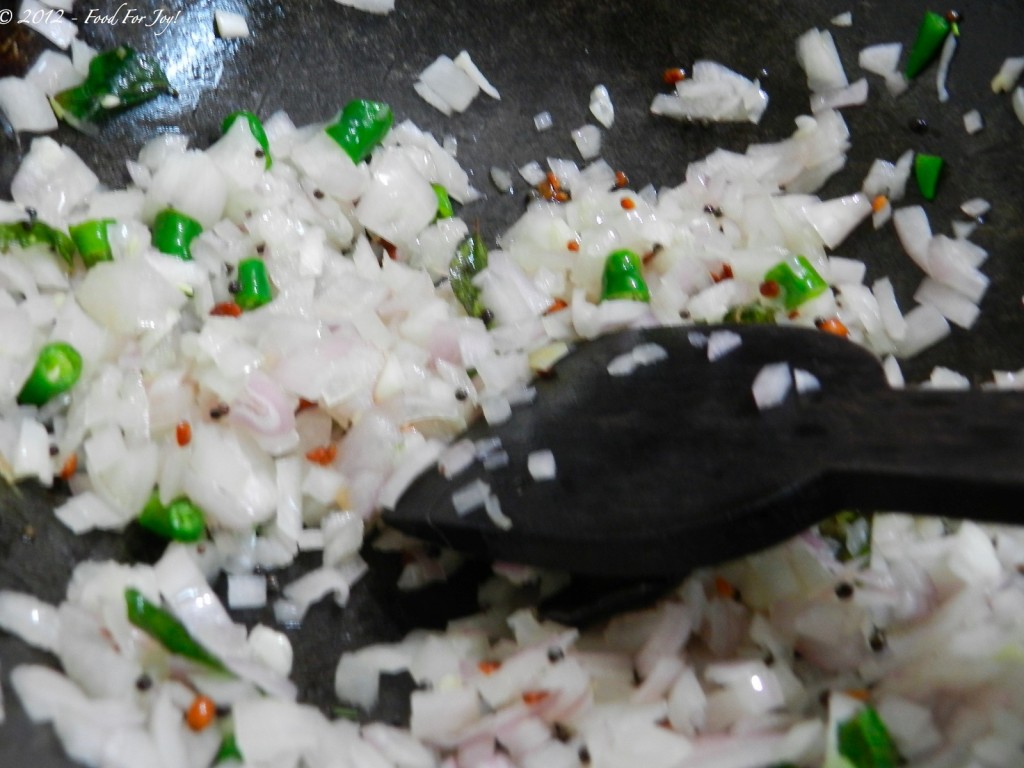 Step 4: Add turmeric powder and tomatoes. Give it a stir. Cover and cook it for 5 minutes on a low flame. (At this point of time you can add about 3 tbsp of water just to make the gravy a bit more creamy)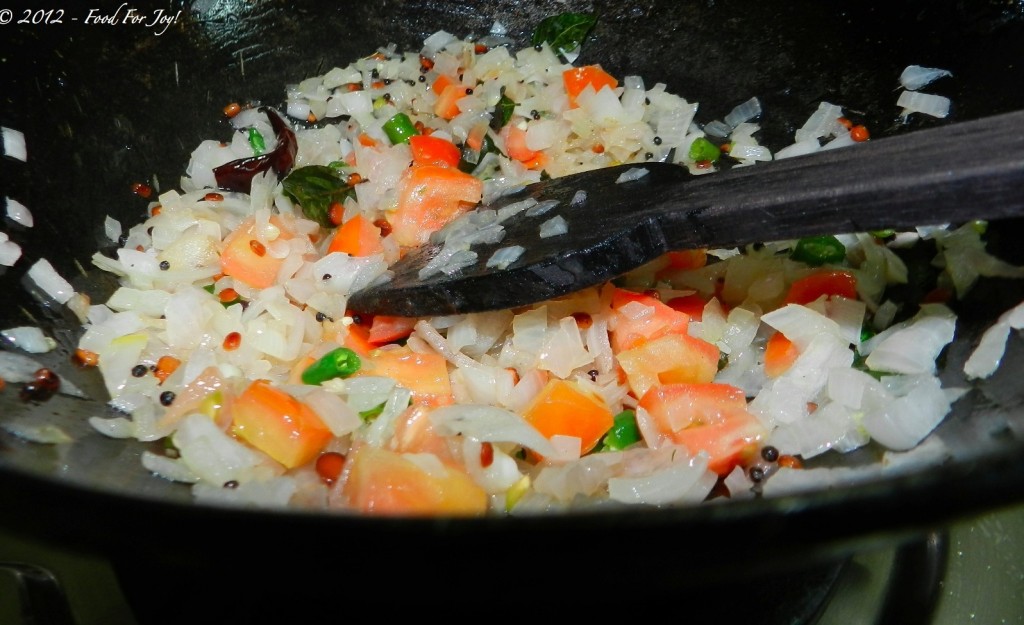 Step 5: Once the tomato-onion gravy is cooked, add garam masala, chilli powder, tomato ketchup and table salt. Mix well for about five minutes.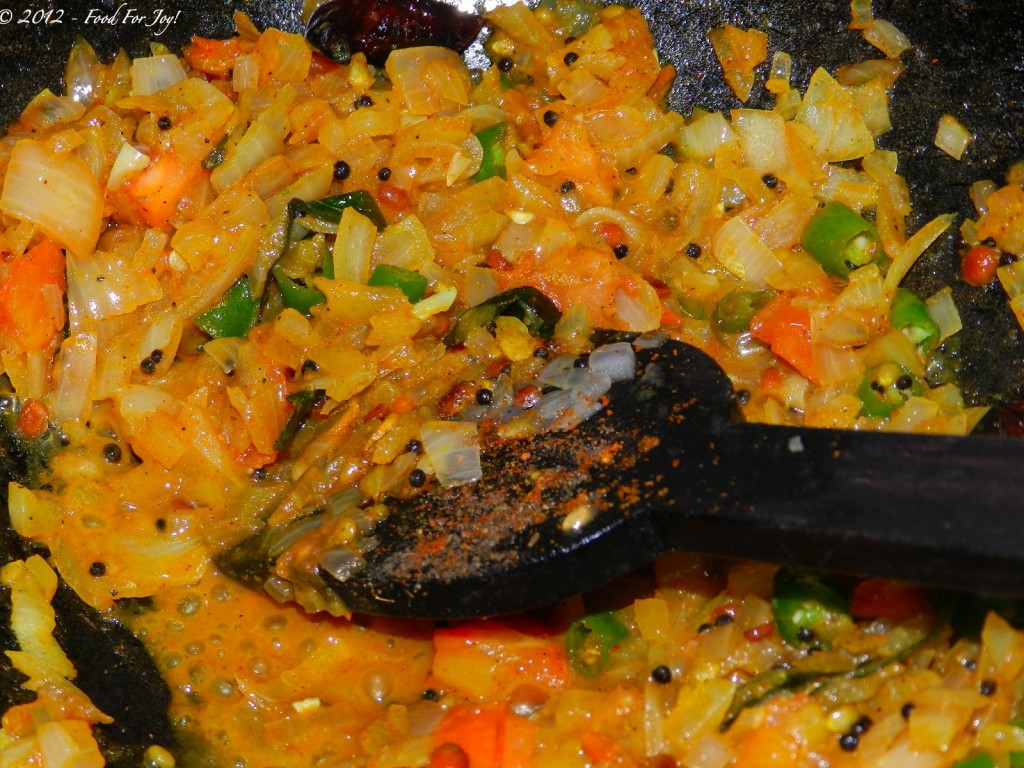 Step 6: Add the cooked baby corn florets and potato to the tomato onion gravy. Mix well. Cover and cook for another five minutes.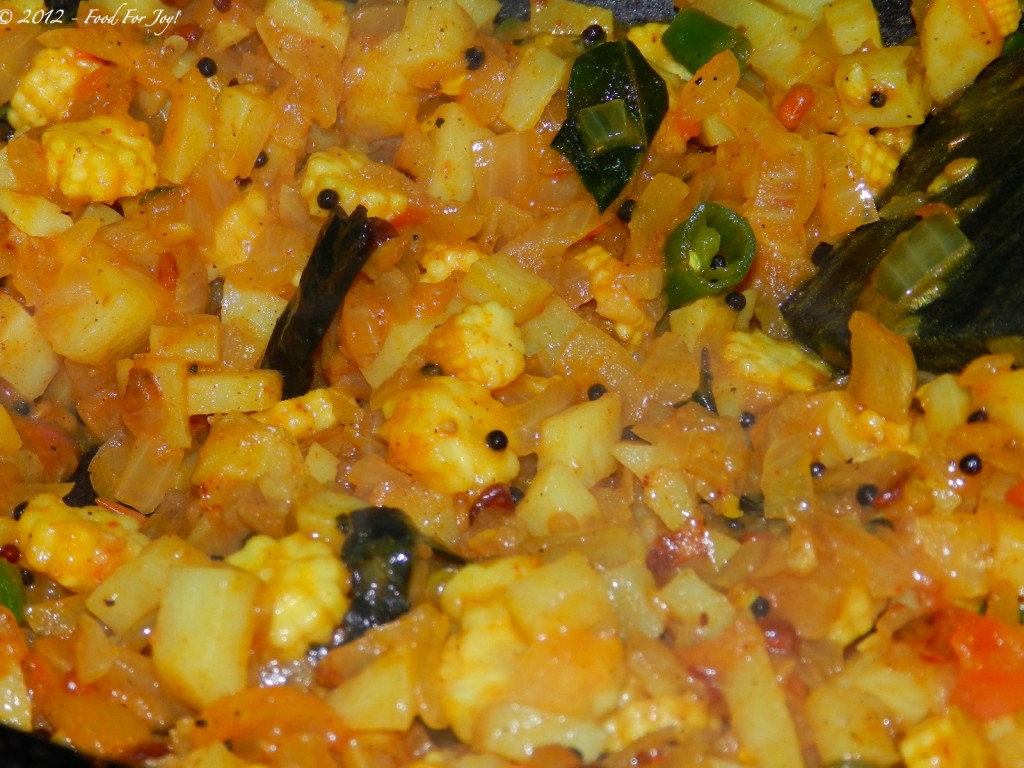 Step 7: Mix the complete mixture well and garnish with coriander leaves and serve.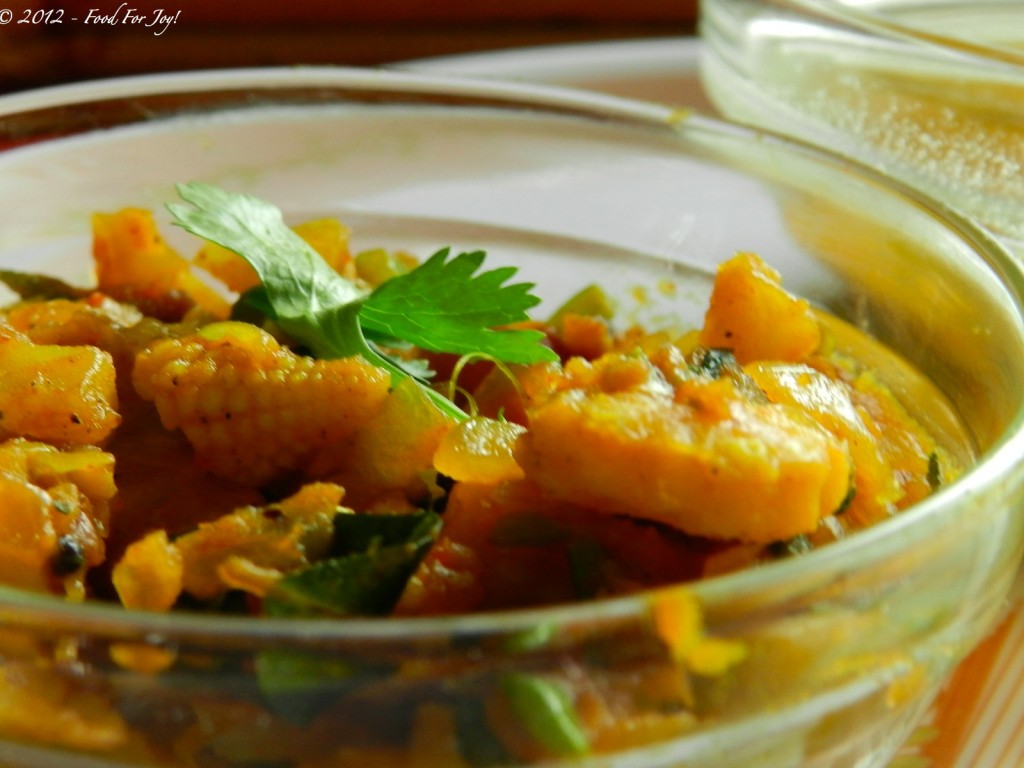 Note: If you want this to be a little more sweeter you can add 1/2 tsp of sugar "or" you can add another 2 tsp of tomato ketchup. In either cases, try to balance the spice and salt.